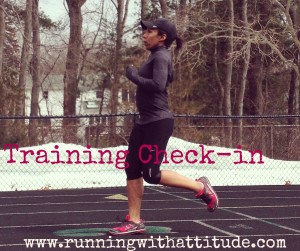 Last week's goal was to get 3 runs, 2 strength and at least 1 yoga session, in addition to keeping up with the April Plank Challenge. Reality was a bit of a mixed bag, as I missed both a run and a strength session – I am rocking the planks. I'm not happy about missing the run, but sometimes juggling everything else in life just gets in the way.
It's a good thing I'm planning on just running the BAA 5K with my husband and son for fun 'cause a respectable time is just not in the cards.  I'm even thinking of just leaving the Garmin at home – Have you ever "raced" sans watch?
In other news…when I posted recently that I was doing the Naked Me 14-day tea detox, many of you expressed interest in hearing how things turned out.  Well, in a word, I'm underwhelmed. After reading much about this detox across the interwebs, I was really looking forward to trying it.  I figured it was a good fit since I'm already a big tea drinker and I liked the fact that there was no extreme diet attached to it.
The detox consists of two teas – the Boost Me morning tea, which is suppose to boost your metabolism, increase energy and regulate your blood sugar levels; and the Cleanse Me evening tea, which is suppose to promote digestion and detoxification.  I have to say I just felt no special benefits from drinking these tea blends vs. the green teas I usually drink. I continued to eat healthy and exercise as I normally do and after two weeks I saw no significant changes…and no weight-loss. So there you have it. The only benefit of this two week experiment? I have returned to my evening tea habit, which is always a nice way to wind down at the end of the day.
What are your thoughts on doing a detox?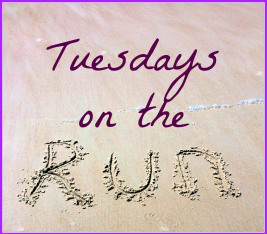 How's your spring training going? I'm joining Erika, Patty and April again for Tuesdays on the Run.