It's the last Friday of the month…so you know that means it's time to join Marcia for runfessions! So let's get to it, shall we?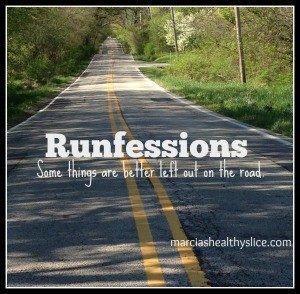 Runfession #1 – OK let's just get this first one out of the way….I runfess that I'm turning into a weather whiner. This summer's humidity is kicking my arse. I know I'm not alone in this…but I am just so over it!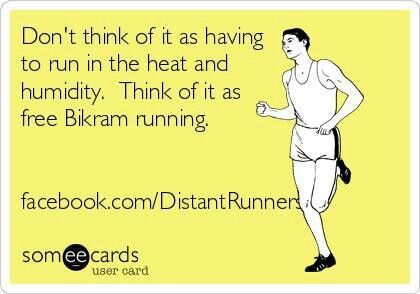 Runfession #2 – My next race, the Wicked Half, is now just 7 weeks away so I runfess I probably need to start doing "long runs" of more than just 6 miles.
Runfession #3 – I runfess that I may have picked a goal race in November in part to avoid heaving training in this heat.
Runfession #4 – I admit that I haven't done a great job lately of paying attention to my eating (or the summer cocktails). Well, good grief people I got on the scale the other day and hmmm let's just say my "lack of attention" was really showing! I runfess that I'm not surprised – I can feel I'm carrying a little extra weight on my runs – time to clean up the snacking.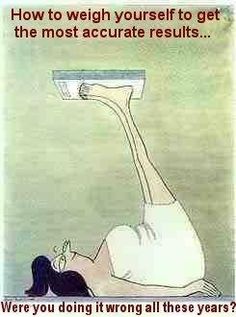 Runfession #5 – I runfess that I have been stalking the Skirt Sports website as the new patterns are rolling out for the fall. I picked up these Gym Girl Ultras the other day, and may or may not have a few more items sitting in my cart waiting for check out (luckily I have a birthday coming up soon!).
This week's #FridayFive is all about the #runfessions! Join us and share yours! #runchat
Click To Tweet
There…running sole cleansed and I feel better! So tell me, what do you runfess?
I'm also linking up with Rachel from Running on Happy and Lacey & Meranda from Fairytales and Fitness for the Friday Five link-up!