Week 4 of my Philadelphia Half training is done! Here's a quick recap:
Monday:   3 miles with negative split
Tuesday:   Spent a fun day with my mom – lots of walking
Wednesday:  Pilates Barre
Thursday:   5.75 miles – tough run! My legs felt so heavy, I seriously wanted to stop a mere mile in, but stuck it out.
Friday:   Rest and a massage
Saturday: 6.5 miles on a very hilly loop. My legs felt so much better!
Sunday: Hip strengthening exercises and core work
After Saturday's run, I'm feeling much more upbeat going into this week. I'll be adding more hip strengthening work this week, as well as some T25.
*************************************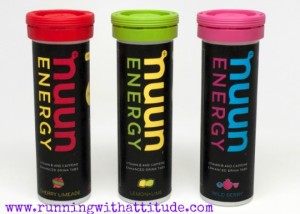 After a great response to my Nuun Giveaway, the winner is  Samantha S! Congrats!
A big thanks to Nuun for sponsoring!