I feel like I say this at the end of every month, but seriously, where did April go!? Well, it's the last Friday of the month so I'm linking up with Marcia again for another edition of Runfessions. Join us!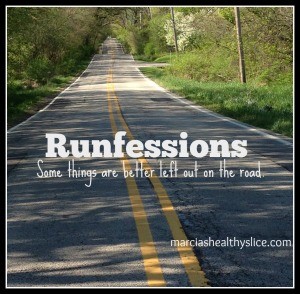 Runfession #1 –– While I appreciate having the flexibility of running midday (thanks to working from home), I am clearly an early morning runner. As I returned to early morning runs this month, I really find I'm just much more settled during the rest of my day.
Runfession #2 — I cut both of my runs short this week thanks to some discomfort in my left knee. Truthfully, something didn't feel good about half way through the BAA 5K and the knee hasn't felt great ever since.
Runfession #3 — There are 44 days until the Newport 10 miler and I am not where I want to be…sigh.
Runfession #4 — On the good side, I'm still rocking the plank challenge and my strength days at the gym are my favorite days of the week!
So tell me, what's your Runfession? What's your preferred time of day to run?