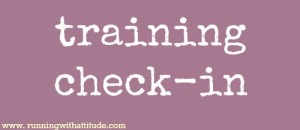 Yep it's the return of my Training Check-ins!
I'm once again working with Coach Bennett of IAWR and this time around he's created an 18-week plan leading up to the Philadelphia Half Marathon. This is probably the longest training plan I've done, but with my hip happy again I'm glad to have the time to build the miles gradually.
So how did week 1 go?
Monday — I woke up with my left IT feeling super tight  - actually I had gone to bed that way and a night's rest did little for it! So I swapped with Tuesday's cardio cross-training and headed to the gym to hit the bike followed by some serious rolling and a little yoga.
Tuesday — Humidity was back with a vengeance and juggling family schedules pushed my run to the late afternoon but I squeezed 3.5 miles in!
Wednesday — My favorite Pilates Barre class. There were only 3 of us in class this week which lead to some extra torture… attention from our instructor

Thursday — Tempo run +humidity = uggh, but 4 miles done!
Friday – Yoga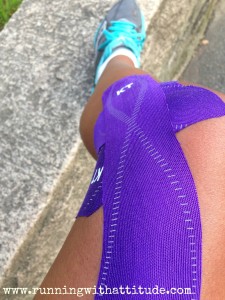 Saturday —  With a little help from my running partner KT Tape, 5.5 done. My left leg felt great and I diligently rolled, iced and spent time in my compression sleeves post-run.
Sunday — Rest Day
All-in-all it was a good first week!
How'd your week go?