Journal Menu provided me with a Running Journal in exchange for a product review.  As always, all opinions are my own. 
I've shared here many times that I am a bit a planner obsessed – using my planner is a key part of my morning routine, helping me to stay on top of a busy family schedule, work, to do's and long-term goals. When I first started running I use to track my workouts and progress in my planner, but it quickly became too much and I switched to using a separate training log. I like having one place dedicated to my running, and I've kept a training journal for each of the last 4 years. So when Erica from Journal Menu reached out to me and offered me a customized journal, there was no way I could turn her down!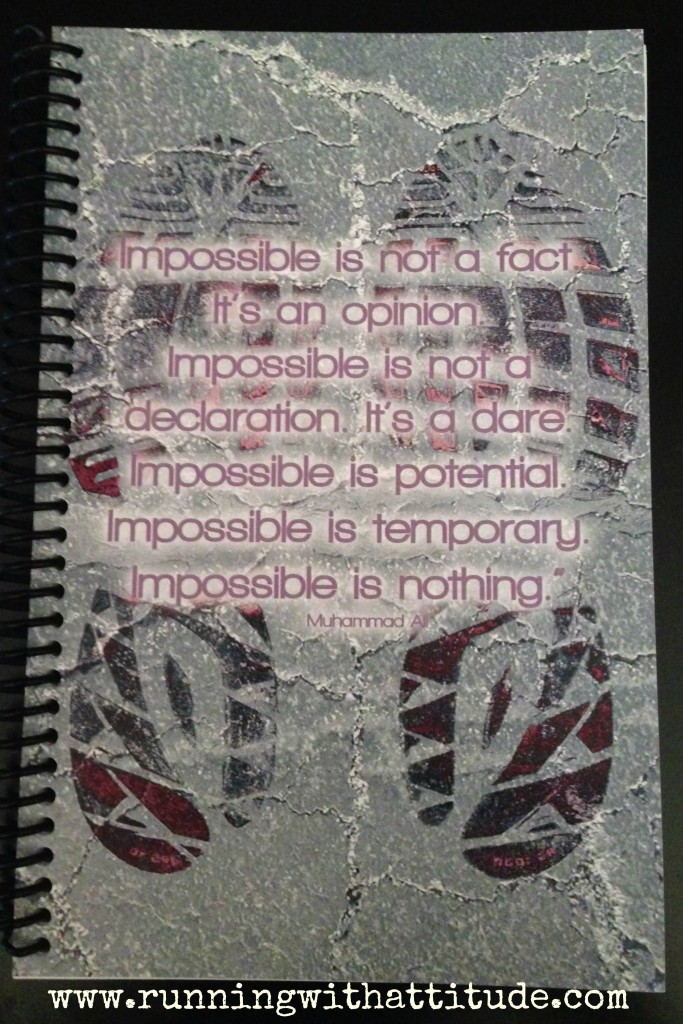 Well, let me just come right out and say that there's so much to love about this running journal! There are sections for:
goal planning
sample training plans and space for your training plans
race planning and reviews
pace charts
interval training
personal records
inspirational quotes throughout, and
the daily entry covers everything from food journal, weather, pace, mileage and notes
Best of all is the level of customization Journal Menu provides – you pick the cover art, the pages to be included and the tracking template. Journal Menu also offers journals for yoga, triathlons, general fitness and a running/crossfit hybrid. Each journal is unique – you build it the way you want it. Seriously, what's not to love!?
After spending these past couple of months working my way back from injury, this journal's already got me dreaming big for next year!
So how's you like the chance to create your own customized journal? Thanks to Journal Menu one lucky RWA reader will win their very own customized running journal!
Good Luck!