If you follow me on Instagram, then you've seen some of the fun things I've received from the great folks at StrideBox over the past couple of months. Well, this month I thought I share an up close look at the recent box I received. (You can also read my first review here).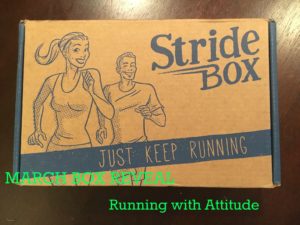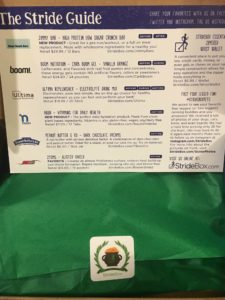 Each month the box of treats comes all wrapped in tissue paper — this month, of course, it's green in honor of St. Patty's Day. And the first thing you see is The Stride Guide – a quick guide to all of the goodness inside. And this box did not disappoint!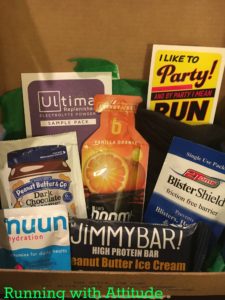 So let's break it down….
On the nutrition front there is: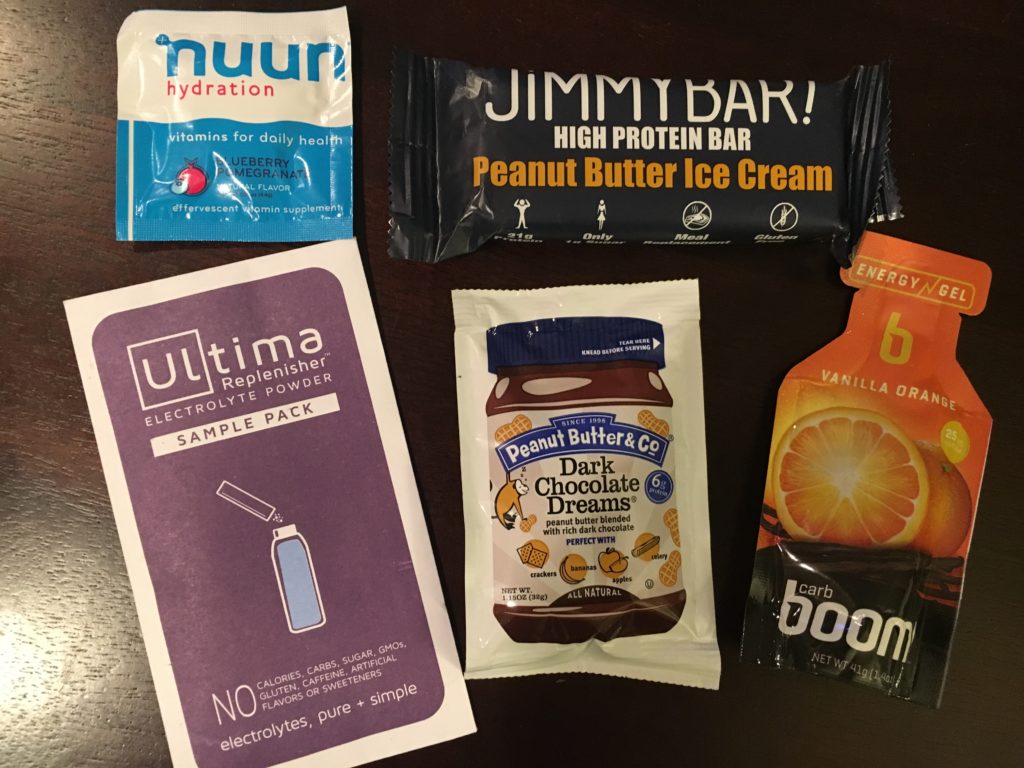 Nuun Vitamins – these tablets can be used at any time for a daily hydration boost.
Ultima Replenisher – electrolytes and mineral support with no sugar and zero calories.
CarbBoom Gel — caffeinated and made with real fruit purees, and no artificial flavors or sweeteners.
Peanut Butter & Co — a nut butter that combines dark chocolate and peanut butter…need I say more?
Jimmy Bar — peanut butter ice cream?! It's a miracle I haven't ripped into this one already!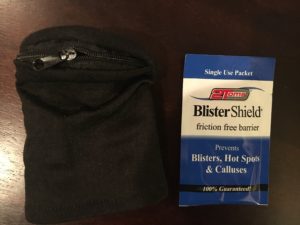 In addition to the nutrition, StrideBox always offers both personal care items and running gear.
2Toms Blister Shield — a must-have for any runner, as the create an almost frictionless surface and repel moisture to help avoid blisters.
Wrist Wallet — a simple zippered sleeve that slips comfortably over your wrist. It's perfectly sized to hold a key, money, or possible chews on your run.
I also love that the box included a card with a recipe (Fruity Endurance Gel Blocks) on one side and a workout (Firing Up the Glutes) on the other.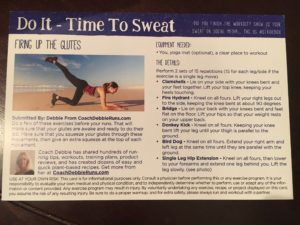 Pretty awesome mix for just $15/month, right? 
(Disclosure: I was sent this box by StrideBox. All opinions, as always, are my own.)