Well, another week on the road to Philly is in the books, and I have to say it was a mixed bag at best.
Monday, 7/4: Core and upper body strength work – giving my legs a rest after the previous night's 10K (accept I did do my 50 squats)
Tuesday, 7/5: Scheduled rest day – and I needed it! Squat challenge continued.
Wednesday, 7/6: Strength session with Trainer Stacey. This was another awesome session with everything from Turkish getups with weights, to pull-ups to circuit training with a medicine ball, kettlebell and free weights. We worked every muscle group and kept a good pace on the circuit.
Thursday, 7/7:  A crazy work day combined with a sick kiddo meant I missed my scheduled cutdown run. 50 squats done.
Friday, 7/8: Strength work – core and lower body focus.
Saturday, 7/9: 7 mile LSD. My left knee really started to squak at me around mile 3, and I debated whether to cut the run short. I'm glad my husband J had decided to run with me – it gave me the nudge I needed to keep pushing to finish the run. Lots of icing and rolling followed.
Sunday, 7/3:  Cross-training was on the schedule, but my legs felt meh after yesterday. I'm fairly sure the knee pain was actually a combination of a super tight quad and ankle, so I opted for yoga and some yamuna body rolling.
So the mileage was way down this week, but the strength sessions went really well…like I said a mixed bag. I slacked on my rolling and icing and I think that contributed to my cranky leg on Saturday's run. So I'll be rolling like it's my job this week, as I up the mileage.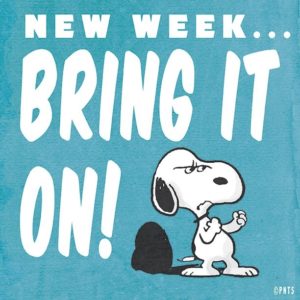 I'm linking up with Holly from HoHo Runs and Tricia from MissSippiPiddlin for their Weekly Wrap link up.  Link up and join us!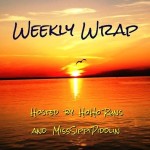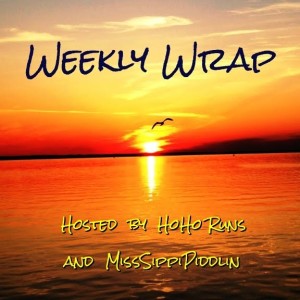 So tell me, how'd your week go?