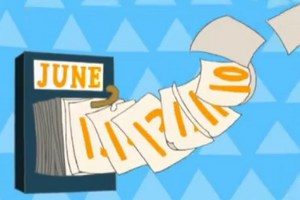 This time of year is always so hectic at our house as we inch our way closer to summer – and I'm sure I'm not alone on this. I really thought this image perfectly captured how I've been feeling. And, while it's been crazy busy, it's also been a lot of fun!
On Thursday, we enjoyed a great graduation ceremony and celebration for my oldest son, followed by my youngest son's 4th grade concert on Friday (both boys have banned me from sharing photos). Then it was on to our final lacrosse games of the season.
Our town hosts a big tournament every year, and round-robin games kicked off Friday evening and went on all weekend. My husband J was coaching , both boys were playing, and J and I were also on the organizing committee so you can imagine what the weekend was like! Way too much take out has been consumed and everyone is exhausted, but it was great family time and I wouldn't have it any other way 🙂 Though I must admit I'm looking forward to having some lazy Sundays ahead…
On the workout front, I managed to keep focused on my new training plan, with only a minor adjustment or two:
Monday:   Despite a migraine, I did manage to get a short run in – and a chance to try my new kicks from Ampla Sports!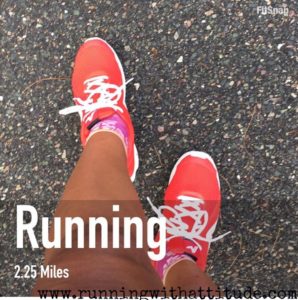 Tuesday: Unplanned rest day
Wednesday: Strength work: Core & Glutes
Thursday:  Another 3 miles
Friday:  Cross-training on the Arc Trainer
Saturday:  5 miles more before spending hours on my feet volunteering and cheering at the lax tournament
Sunday:  Rest day – I had though about squeezing in a few miles this morning, but my legs quickly let me know that would not be a good choice!
I'm linking up again with Holly & Tricia for the #WeeklyWrap — big thanks to them for hosting!