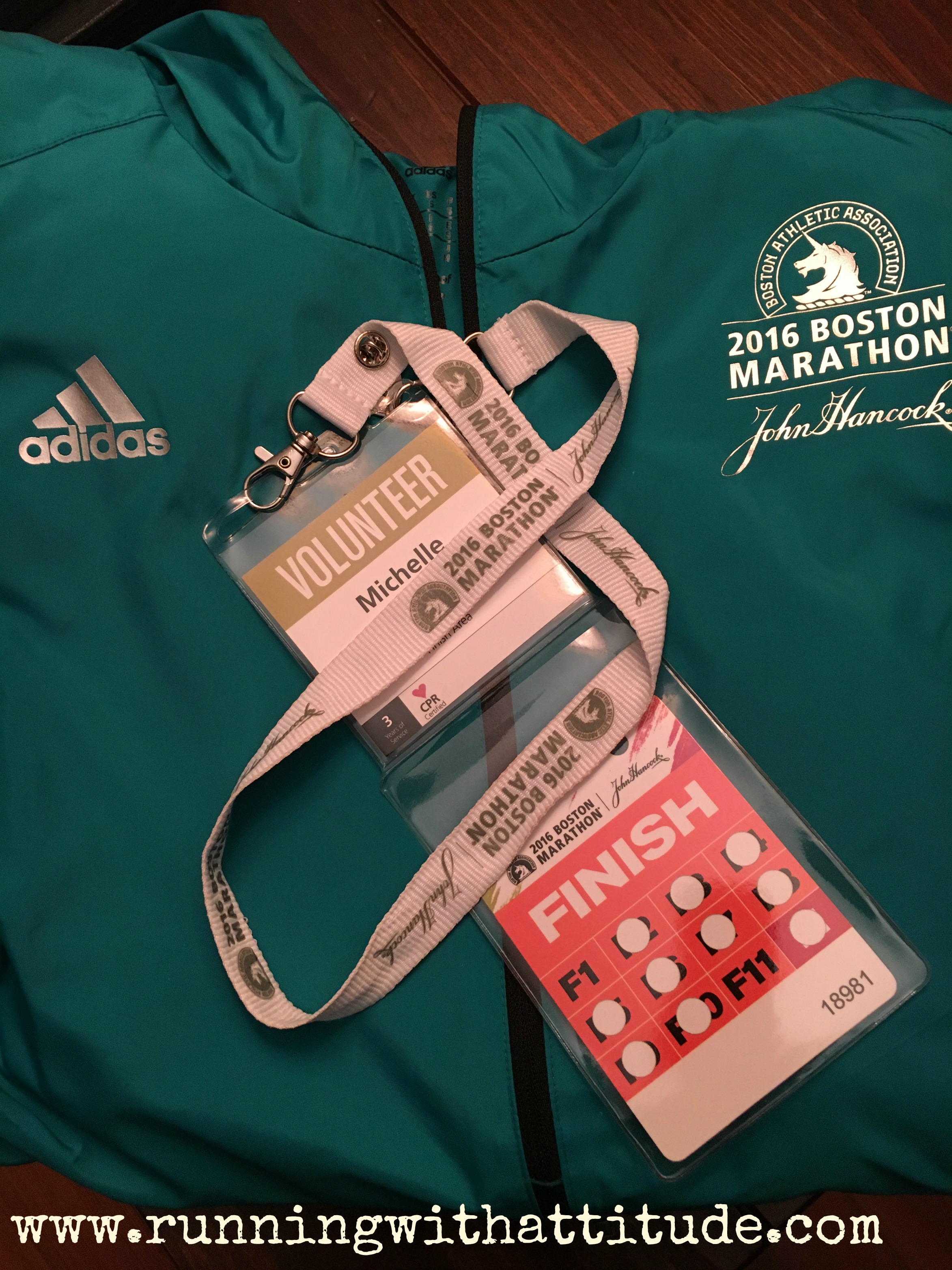 Let me just say that volunteering at the Boston Marathon once again did not disappoint!
On Monday, I was lucky enough to be one of the 11,000 volunteers working the Marathon. This was my third year volunteering, and after not getting an assignment last year, I was psyched to be assigned to the finish area (previous assignments were in the Athlete's Village in Hopkinton).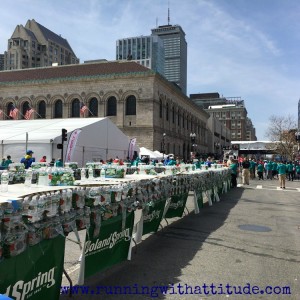 My team manned the huge water station after the finish line. We got to cheer the wheelchair finishers and the elites before it was time to man our stations to greet the masses! I had illusions of being able to take lots of pictures, but the reality was once those runners started coming through it was a crazy flurry of activity.
The energy was amazing! I was blown away by how good some people looked as they came in, while others seriously worried me that I was going to have to put my CPR training to use – no joke. My team hooted and hollered and congratulated as many runners as possible. I joined some finishers in primal screams of celebration and received hugs from perfect strangers.  And, I really appreciated the number of people who thanked us for volunteering. While I missed some friends  in the chaos, I was lucky enough to catch up with Michele from NYC Running Mama and Sarah, aka SBS from Another Mother Runner!
My teammates were a fun bunch – some runners, but interestingly some were not – they all just loved this event and wanted to be apart of it. I could go on and on, but suffice it to say it was a great day, and I can't wait to volunteer again next year!
Have you ever been a race volunteer?
Joining Amanda for Thinking Out Loud Thursdays