Happy Sunday!
What a crazy week this was! Things were hectic at work and my youngest son had spring break – throw in week 2 with the new puppy and suffice it to say it was a constant juggle.
There was also volunteering at the Boston Marathon – definitely the week's high point!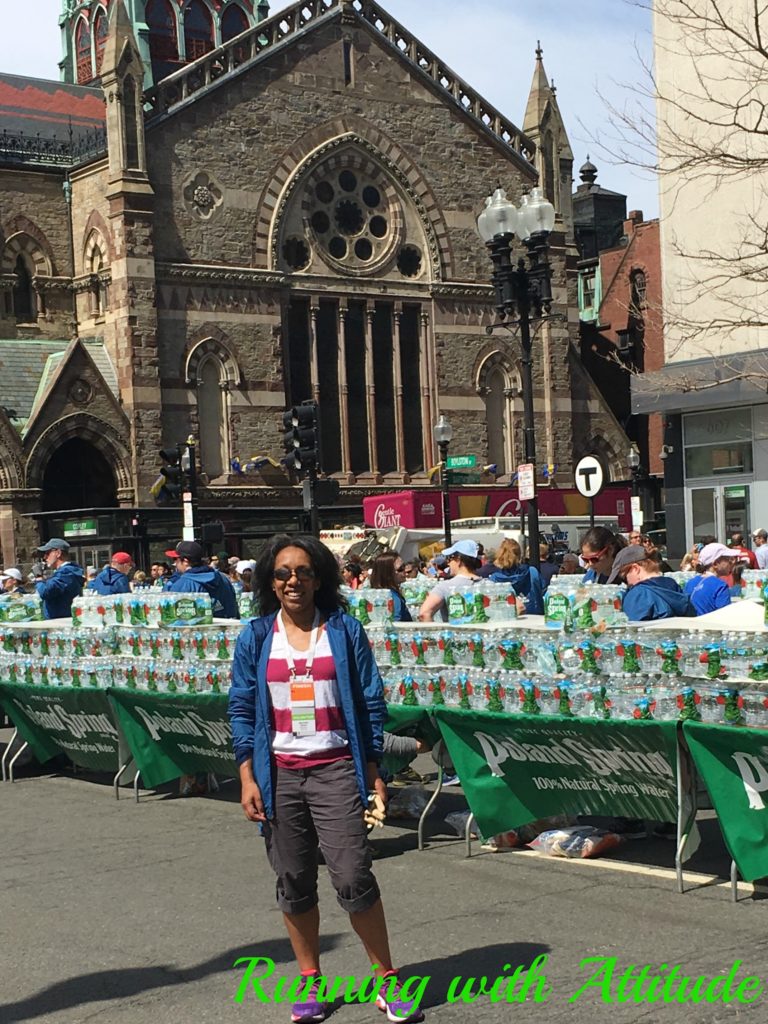 Monday was my 4th year volunteering at Boston and all I can say is it never gets old! There really are no words to do justice to the energy of the finish area of any marathon, much less Boston! My first two years I was working in Hopkinton at the Athlete's Village and then I scored an assignment in finish area last year. I was happy to be invited back to join the water team again this year.
Our team set up thousands of cases of water, making sure to unscrew the top of every bottle so runners don't have to struggle after finishing 26.2. With the water ready and covered we got the chance to cheer the wheelchair finishers and some of the elites before taking a spot at the table to start greeting runners. While a gorgeous day to spectate, it was a little too hot to be running. We could see the toll the weather was having — unfortunately there were many who needed medical help and the waves of runners coming in later in the day were notably more than the previous year.
But on the whole most runners were in good spirits. I cheered and congratulated runners until my voice was almost gone. Some stopped to share their stories – whether it was their first or, in one case, her 25th! There were some hugging, consoling those in tears, and more high-fives and primal screams than I can count! It was also awesome how many runners stopped to thank us for volunteering. I tried my best to keep an eye out for friends who I knew were running, and was psyched to see Dani, from Weight Off My Shoulders – one of the best hug of the day 🙂
I was sore and tired by the time I headed to my car and loved every minute of it! While I do miss seeing the runners out on the course, being in the finish area is a special experience!
This week marked week 7 of Run to Remember training so let me quickly recap this week's workouts: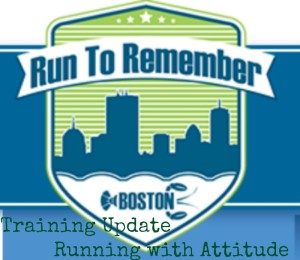 Monday: 6 hrs on my feet
Tuesday:  3-mile easy run
Wednesday: Yoga
Thursday: 800-meter repeats
Friday:  Lower body strength work
Saturday:  4-mile run
Sunday: Rest
As always, I'm linking up with Holly and Tricia for the #WeeklyWrap. Please be sure to head on over and check out all of the great ladies participating in this fun link-up!