You ever have those weeks where you just wish you could hit the re-wind button? Last week was one where I just felt like I had too many balls in the air…and quite honestly I should have put a few of them down, and for my own sanity, said no a little more often. Ah well…lesson learned.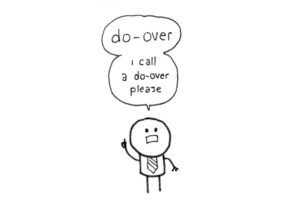 But before I put the week squarely in my rearview mirror, I'm linking up again with Holly and Tricia for the Weekly Wrap.
Monday, 8/15: For some reason I just could not get my face out of the pillow, so I pushed my run to later in the day…then life happened and the run didn't.
Tuesday, 8/16: Still feeling a little on the tired side, I swapped my Tuesday track work with Thursday's run. 5 miles done.
Wednesday, 8/17: Strength day with Trainer Stacey! Had my first ever workout with Kettlebells – it was challenging and I loved every minute of it.
Thursday, 8/18:  I was seriously feeling the previous day's kettlebell session as I headed to the track, and I kinda knew this workout might not go as planned. After two weeks of successful workouts with 400 and 800 meter repeats, I was quickly reminded that 1600 meter repeats are a whole other beast. 4 miles done, but man oh man did I struggle…
Friday, 8/19: I spent most of the day working to set up a big multisport event that serves as a fundraiser for the non-profit I work with.
Saturday, 8/20: Event day – up at 3 am and onsite by 5…according to my FitBit I covered over 6 miles as I ran and walked back and forth along the course – we were short volunteers so there was never a moment of downtime. I finally returned home almost 12 hours later.
Sunday, 8/21:  10 miles was on the plan, but after the past two days it should have been no surprise that my legs…in fact my whole body was toast. There was no way I was going to make it through double digits, so I just went out to see what my legs would give me. I managed to eek out a solid 5 miles and was grateful for that. I huddled with the RC coaches later in the day and will give the 10 miler another shot on Tuesday.
So somehow I managed to get 20 miles in this week, and given all I was juggling I'll take it. Luckily, the family is escaping to the White Mountains for a little R&R this week so things should be calmer!