Happy Monday!
Last week marked week 9 of Run to Remember training, and while I'm no longer closely following a training plan, I still like to use these weekly check-ins to hold myself accountable. And, as always, I'm linking up with Holly and Tricia for the #WeeklyWrap.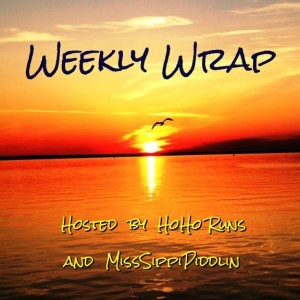 For the most part, it was a pretty uneventful week – a good mix of some easy runs, yoga, planks (of course), and strength work.
The highlight of the week was attending a Chi Running clinic!
The clinic was just awesome! As evidenced by the fact that I was so engrossed from beginning to end that I took not a single picture
. There was so much great information  – seriously my head's still spinning!
I completely lucked out in that we had a great group of just 7 – all dealing with varying challenges/past injuries, and with big goals ahead. Our coach Marc did an excellent job of breaking down the posture, arm swing, foot strike, cadence, gears, and hills. Yeah – like I said…a lot of info!
We did a mix of drills and my favorite part was the group run at the end, where Marc ran with each of us giving cues on things we needed to focus on. By the end, I can understand why Marc kept emphasizing that Chi Running is a practice (like yoga or meditation), not a quick fix.
I can't wait to get my video analysis and am already looking forward to Marc's next session!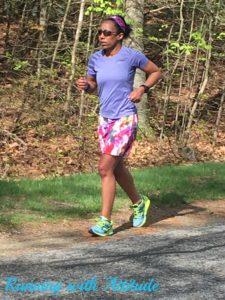 So, of course, I had to head out Sunday morning to start to put my new Chi knowledge into practice!
How was your week? Have you ever attended a running clinic?