This was a week of go-go-go. There was much to juggle between work and home and once again I was doing the single parent drill as J was traveling again. I'll admit there were many times this week where my patience was seriously tested. While carving out time for my workouts is always a priority, it was key to my sanity this week!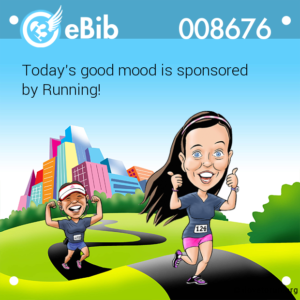 I'm linking up with Holly & Tricia for the Weekly Wrap so here's a quick look at how I kept my sanity this week.
Monday: Mondays are usually rest days, but thanks to the #RunNovemberChallenge, I got out for a quick powerwalk around the block.
Tuesday: The frigid temps continued as I had to learn to re-acquaint myself with my layering skills 🙂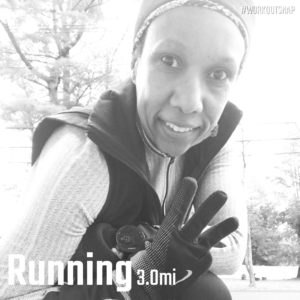 Wednesday: A leg burning workout was on the decks as I met E for time on the 'mill and then hit the weights.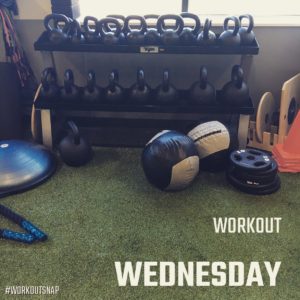 Thursday: DOMS kicked in from Wednesday workout which made this run a real challenge. But I knew I had a crazy day ahead and squeezing in this time for myself was worth running on tired legs.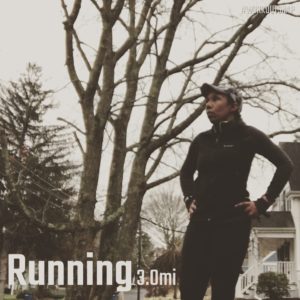 Friday: By the time Friday rolled around I was t-i-r-e-d! I met a friend for lunch, got a brisk mile walk in and called it a day.
Saturday: I had planned to run, but just couldn't get motivated to get out in the cold. I knew Sunday was supposed to be warmed and my legs were aching for a good stretch so I swapped in some yoga and another mile and gave my body the rest it craved.
Sunday: It was definitely warmer when my alarm when off, but also pouring rain. Yeah no…so I waited out the rain and finally headed out in the early afternoon. The wind was swirling and non-stop, but it was 50 degrees!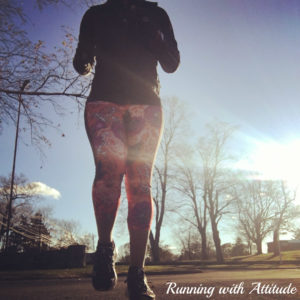 So despite the crazy week, I still managed 4.25 miles walking, 9 miles running, 5 minutes of planking/day, plus some time with both weights and my yoga mat – sanity saved!
How was your week?