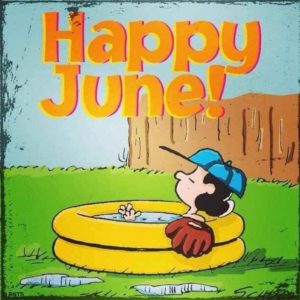 The jam-packed month of May is now in the rearview mirror and I'm ready to turn my attention to the month ahead. So far this year has been marked by a lot of stops and starts on the running front. I was always anxious to jump back into training for an upcoming race, but it's clear looking back now that I should have taken more time to heal.
June now gives me a chance to do that! With no race planned until mid-September, this month affords me the chance to right the ship, hopefully once and for all. So for today's Friday Five, I'm sharing some fitness goals for June:
Focus on Chi Running form — I've actually been working on this since the workshop I attended early last month. I especially want to work on my lean.
Improve cadence — Along with my running form, I really want to focus on locking in my cadence. I've been doing some of my runs with the metronome app and would like to work on slowly increasing my cadence from 170 to 175.
Prioritize self-care — Time with the chiropractor, massage therapist, in addition to time for foam rolling, are a must.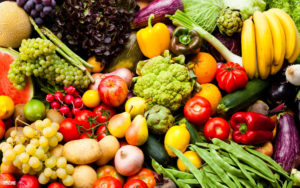 Eat the rainbow — With May's hectic schedule there were way too many meals on the run, too much take out, and not nearly enough attention to eating well. Time to climb back on the wagon – especially need to up my fruits and veggies!
Build from the core out — I took a break from daily planking last month, but am getting back at it, along with hip and glute strength work at least twice a week.
Do you set monthly goals? What have you got planned for June?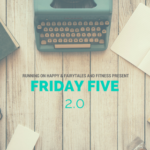 I'm linking up with Rachel from Running on Happy and Lacey & Meranda from Fairytales and Fitness for the Friday Five link-up!