I'm telling you that there's nothing worse than receiving an invitation to a great destination race and not be able to take advantage of it! Such is the case with the Utah Valley Marathon, Half Marathon and 10K.

Utah is just beautiful, isn't it?
When I think of traveling to Utah my first thoughts turn towards skiing and  memories of a great family vacation we had there. We always said we wanted to head back, so when I got an email from the nice folks at Utah Valley Marathon, I knew this would be a trip I'd have no problem convincing my husband to take!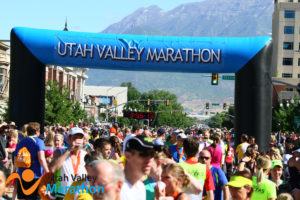 A few reasons to run:
The Utah Valley Marathon was named a TOP 10 race in America by Runner's World Magazine in 2014
In honor of their 10th anniversary, they're handing out race jackets instead of a T-shirt
A fast downhill course – no uphill people! (the marathon is a Boston qualifier)
Offers a marathon, half marathon, and 10K options, plus a kids 1K
Sounds great right? So why am I not booking my flights…because come June 10th, we will be in the thick of a lacrosse tournament in the RWA household. And, given that I'm helping to coordinate the tourney, disappearing for a race is just not in the cards. But I've already penciled it in for 2018 🙂 (Did I mention no uphills!)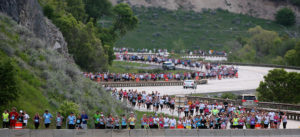 So what's a girl to do with a race entry she can't use? Host a giveaway of course 🙂 I've actually got not one but two entries!
Want to run the Utah Valley Marathon/Half Marathon/10k? Then enter below – or, if you're just ready to register, you can use code rwa15 to get 15% off any distance! (This is an affiliate code.)
a Rafflecopter giveaway


Disclaimer: I received the two free race entries and discount code courtesy of the Utah Valley Marathon. I will receive a small payment for all registrations made using my discount code.