Hope everyone had a great Christmas/Hanukkah/Festivus 🙂 We had a wonderful Christmas here in the RWA household and I've been enjoying a relaxing week with the family!
Since I haven't visited my little slice of the blogosphere in while I thought I'd check in share a few of my favorite new things that were waiting for me under the tree for this week's Friday Five.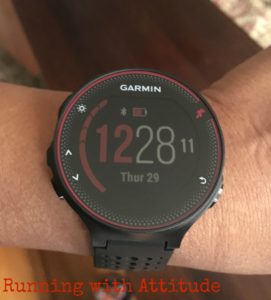 Forerunner 235 – So excited to have a Garmin again! I'm still trying to figure out everything it does.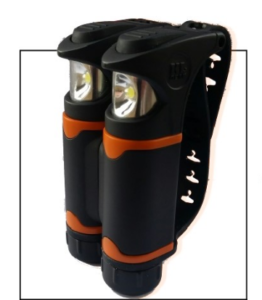 Knuckle Lights – These were on my gift guide for runners and apparently one of Santa's elves was paying attention. Since I've had the luxury of running later in the morning this week I haven't had a chance to try them out yet, but they'll be getting plenty of use soon.
Oofos –  This girl loves a sport slide and these feel so good!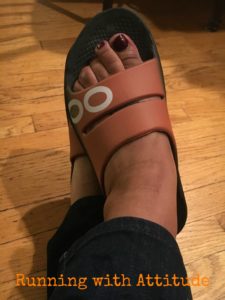 Momentum Wrap – Always happy to have a little extra motivation…and I especially love this message!
U/A Running Gear – Always happy for a new running outfit, and I'm loving this bright pop of color! (My photo skills do not do the top justice – it's a great mint green)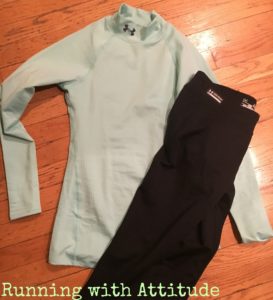 Medal Rack – (bonus #6) There was a lot of Rock'n'Roll bling earned this year so it only seems fitting that Santa gave me this medal rack!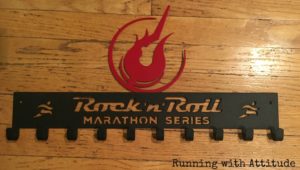 Yep…I think Santa's a runner 😉 (Much love to all of my family who gave me these wonderful gifts and fully support my running habit!)
Linking up with Rachel from Running on Happy and Lacey & Meranda from Fairytales and Fitness for the Friday Five link-up! Thanks for hosting ladies!