Another whirlwind week is done! Thanks to juggling work, home, and volunteer commitments I was once again running around like my hair was ablaze. Workouts were whittled down events but did happen in some fashion.
Monday:  A rare Monday run…and at night no less!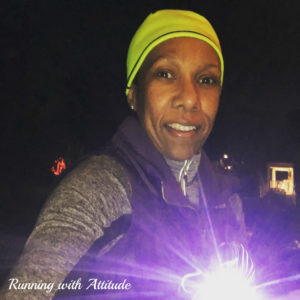 Tuesday:  Rest.
Wednesday: 3-mile run
Thursday: Strength work
Friday: Yoga was planned but didn't happen
Saturday: 4 miles and the first snow run of the season!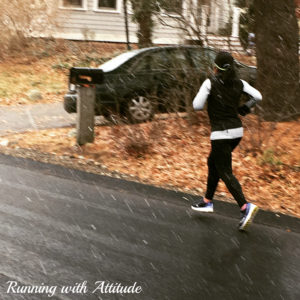 I'm relieved to say that J's work-related travel is done for a while and he was back in time for us to attend his office holiday party Friday night, which was great fun. The weekend was spent trying to catch up on an array of household stuff, including getting our tree, decorating, and wrangling with the Shutterfly site trying to pull together a Christmas card and photo calendar.
This week there is nothing looming large on the schedule, so I'm looking forward to things settling down a bit.
In other running related news, I decided last minute to throw my hat in for the Cherry Blossom lottery…and this happened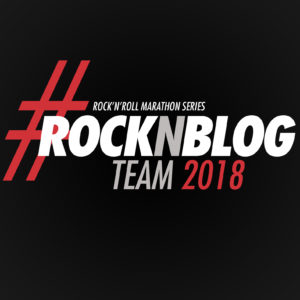 After being a part of the RnB team for both 2015 and 2016, I stepped away this year as I knew I wasn't going to be able to do much travel (and in the end, with my injuries it turned out to be a good choice!). So I'm happy to back and now have a little extra motivation to figure out which races I'm running next year! And I'm looking forward to some blogger meet ups!
I'm linking up with Holly & Tricia for the Weekly Wrap, and with Marcia, Erika, and Patty for Tuesdays on the Run.
Anyone else join the CB lottery? Will I see you at a Rock 'n' Roll race next year?