While December was gloriously warm here in New England, Mother Nature has finally caught up with the calendar and the frigid temps are here. I've been digging deep to get myself up and moving for my runs, so I thought I'd share a few tips for staying motivated for winter running.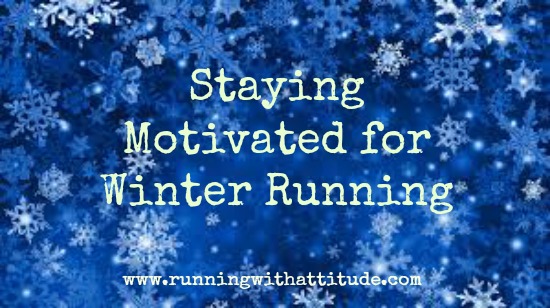 Use short term goals to keep you focused — sign up for a small local race or join a winter challenge (or create one!). "Competition" in the form of a race or mileage challenge can help to keep you going.
Join a group or find a running buddy — Committing to meet others on a regular basis will always help get you out the door, and it's always easier to brave the elements when you're not alone.
Keep visual reminders of your spring goals — Aiming for a PR? Got a great destination race planned? Post some visual reminders in key spots around your house.
Make sure you have the right gear — Dressing the part is always important, but never more so than when facing winter weather. Check out my cold weather running tips here and here if you need any ideas.
Change your alarm — Switch up the music on your alarm in the morning to something that will motivate you to get out of bed. (A friend gave me this suggestion a couple of years ago and I still use it.) Another option is to move your alarm so you have to get out of bed to turn it off – once you're up you might as well keep moving, right?
What's your best motivation tip?
I'm linking up with Courtney, Mar & Cynthia for today's Friday Five.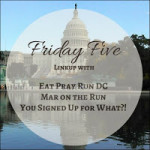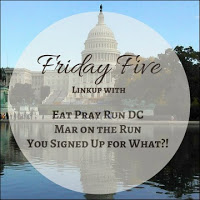 Also linking up with Jill for her Fitness, Health & Happiness link up.