Sitting here in a quiet house with the dog at my feet and coffee cup in hand…
There has been at least one, if not both, boys home sick since Tuesday! I was happy to see both smiling faces heading off to camp this morning – I swear there's nothing worst than seeing your children not feel well 🙁
Between the sick kids and my cranky left hip, running has been a bit challenging this week. I am trying very hard to not get hung up in the miles I've missed, knowing that the cross-training will help and getting this hip happy is priority one!
Changes in family plans means I've needed to change up my fall racing schedule – I won't be running ZOOMA in September so I've been on the hunt for another race to use as a "tune up" before I get to the B.A.A. Half in October. Though I think I've now found the source of my recent GI issues, Coach Bennett thinks it will be helpful to put my body through "race conditions" and see how I respond. So I think I'll be adding this to my schedule: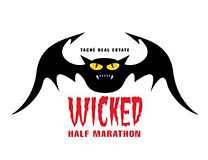 It's run on a beautiful course through Salem & Marblehead – Can. Not. Wait!
Seriously, how is it Friday again already? I feel like I just finished coming down from last weekend's birthday fun and here we are again. Don't get me wrong – I love seeing Friday arrive, but this summer is flying by way too fast! We still have a number of things left on our family summer bucket list!
We'll get one more item checked off tomorrow as we'll be catching a Boston Cannons' game! My hubs J was elected to his lacrosse league's all-star game (so proud of him!)  and they'll be playing their game before the Cannons. So the boys and I are going to go cheer on our All-Star and then we're all hanging out for the Cannons' game afterwards!
How are you doing with your Summer Bucket list?
Do you run tune-up races?