How is it possible that it is time for another round of Runfessions?!
The last Friday of every month Marcia of Marcia's Healthy Slice invites us all to share our run-, gym-, swim- fessions. Some come cleanse your sweaty soul and join us!
What are you runfessing this month? Link up with @teamarcia and share
Click To Tweet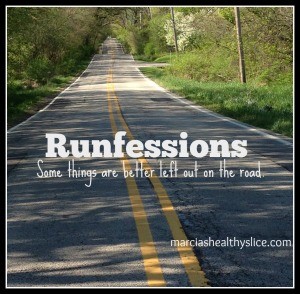 Runfession #1 –– So I returned for another message last week – thank goodness for the gift certificates I got for Christmas! The massage therapist was a little less horrified than last time – I've been following her advice to roll using a lacrosse ball.
Runfession #2 — I've been slacking on my PT exercises and it was showing in the form of a slightly angry ITB earlier this month. Since I've gotten back on track my IT band has quieted down to being just slightly annoyed.
Runfession #3 — The double workout days of running and doing T25 are seriously kicking my tail! I confess over this last week, I've skipped the T25 on run days. Please don't tell Shaun T…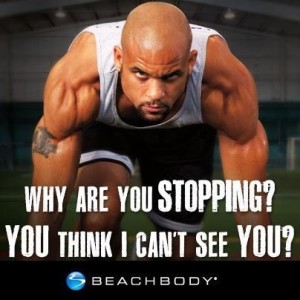 Runfession #4 — I wish I had a race coming up earlier on the calendar. I know the smart thing to do was to ease back into running and build my base, but I must admit some days my motivation to run is a little schizoprentic. I'm feeling the need for a training plan to help hold me accountable.
Runfession #5 — On the other hand, I run fess that I'll more than make up for the lack of spring racing this fall. I keep stalking race websites and trying to figure out how many I can register for without wearing a groove in my credit card or racing every weekend.
OK – now it's your turn. What are your runfessions?
I'm also joining Mar, Courtney and Cynthia for their Friday Five link-up.