Last Friday of the month and I'm returning to Runfessions and linking up with Marcia today! Time to cleanse my sweaty soul. Who's in?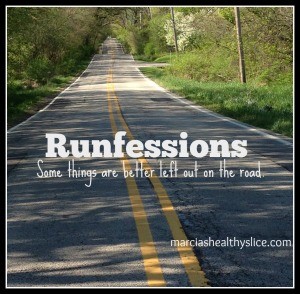 Runfession #1 –– I had seriously forgotten how hard the early days of running can be. Getting back into running has been h-a-r-d! May I never have to do this re-building again.
Runfession #2 — I'm making very little progress on my weight loss goal. I'm blaming it on a combination of too many meals on the fly, mindless grazing while working at my computer and not nearly enough planning! This will change next month.
Runfession #3 — After a few months, I'm still a big fan of my FitBit, but it sometimes bugs me that it doesn't give me credit for my strength workouts – steps aren't everything, right?
Runfession #4 — I went to see the massage therapist earlier this week – I haven't been since September. She was horrified at how tight I was. Clearly a lot more rolling, yoga and another massage (of course) needs to happen.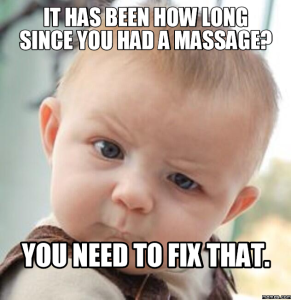 OK – now it's your turn. What are your runfessions?