We're at the end of another month which means it's time for the May edition of Runfessions – a chance to share your confessions about your runs, swims or gym time. Link up with Marcia from Marcia's Healthy Slice and join us!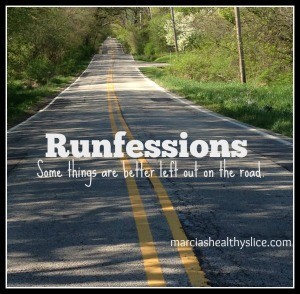 Runfession #1 — I've been feeling really off these last couple of weeks.  I've managed to get my workouts in, but my energy level has been pretty low, and the runs are turtle slow.  Now to figure out if this is nutrition based …
Runfession #2 —  Speaking of nutrition, I confess that I have seriously dropped the ball on my food journaling. In fact I may have lasted just a week or so. I know it can be effective, but I just found it mind-numbing.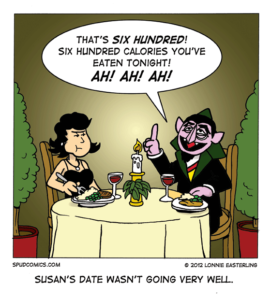 Runfession #3 —  I have finally lost all patience with my Forerunner 10 – you kind of lose the effect of the early morning run if you have to wait forever to find a satellite. Given my aforementioned turtle pace, I'm just fine with running "naked."
Runfession #4 — Remember my gym eavesdropper? Well I confess that during my training session last week I may have given her some serious stink-eye…and she's moved on 🙂
Runfession #5 —  My husband J just signed up to join me in Sunday's race. While I had no serious goals for this race, I must admit that part of me is feeling a little competitive now…
OK so now it's your turn….what do you run-fess?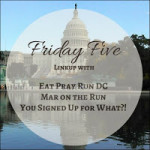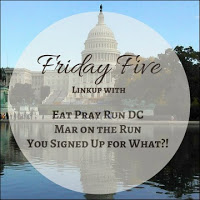 I'm also joining Courtney, Mar and Cynthia for the Friday Five