For this week's #FridayFive, Courtney, Mar, and Cynthia are talking about all things Fitness, so it seemed like the perfect time to share some summer fitness goals!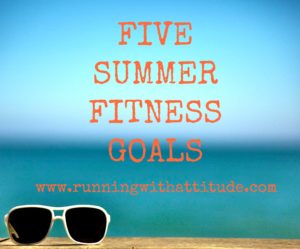 Sharing some summertime fitness goals for today's #FridayFive link-up! What have you got planned?
Click To Tweet
Embrace the plan — Training for my fall races has begun and I'm looking forward to diving into it and embracing the hill work, speedwork and long runs to come!
Family running — My youngest son has announced he'd like to run a 5K and has already been asking when we can head to the track. And, my husband J has said he wants to continue to join me on my Saturday long runs (at least until I go beyond 10 miles – his declared cap!)
Enjoy the outdoors — Beyond running, my family does a lot of hiking during the summer months. I'm also looking forward to some time on the tennis courts and maybe a little kayaking.
Continue the slow & steady weight loss — I continue to make progress on this 2016 goal, and know being a few pounds lighter will go a long way on those hot long runs.
Keep getting stronger — As I mentioned in my race recap, I can feel the benefits of the strength work starting to take hold. Trainer Stacy is planning to up the workouts so I can keep upping the mileage.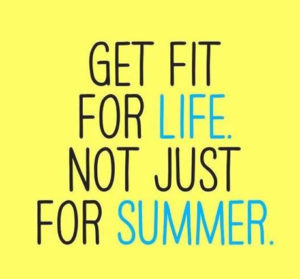 What are you planning this summer?