With Labor day weekend marking the unofficial end of summer, it seemed like a good time to check in on my summer fitness goals and see how I did.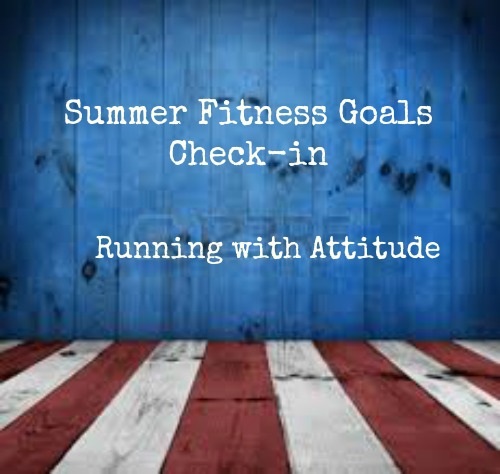 Back in June, I set 5 goals for the summer:
Checking in on my summer fitness goals for this week's #FridayFive
Click To Tweet
Embrace the plan — Check! I started the summer very excited to be working with the coaches from RunnersConnect, and I'm happy to say that they have not disappointed. There's been the occasional deviation here and there (hello soul-sucking humidity!), but for the most part I've stuck with my training plan.
Family running — I got to celebrate my youngest son's first 5K and my husband joined me for all of my weekend long runs!
Enjoy the outdoors — While I didn't make it to the tennis courts or kayaking as I had hoped, I did get some hiking in, and the family definitely made the most of our time in the White Mountains.
Continue the slow & steady weight loss — I'm finishing the summer a few pounds lighter than when I started, so this is absolutely a win!
Keep getting stronger — Another check! I faithfully stuck to my strength training thanks in large part to working out with Trainer Stacy. It's no coincidence that staying focused on strength work has helped keep me relatively injury-free this summer.
I'd say I did a pretty good job on my goals for this summer! Now I'm more than ready for the temps to cool down and enjoying some fall racing 🙂
For this week's #FridayFive, Courtney, Mar, and Cynthia are talking about all things Fitness.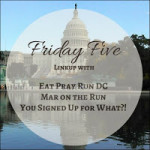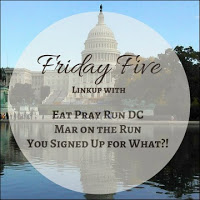 Did you set any summer goals?