Before these days start ticking by, I want to quickly wrap-up November and set some goals to close out 2017!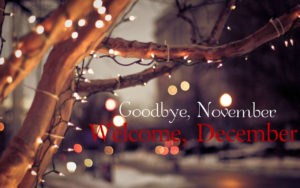 I had 4 goals for November:
30 Days of Movement
Complete the #RunNovemberChallenge
Strength Train 3x's/week
150 Minutes of Planking (5 minutes/day)
Thanks to the #RunNovemberChallenge, I hit 27 days of my 30 days of movement goal. As I run-fessed, long days in the car for Thanksgiving travel derailed my "streak", but I'm still pretty pleased with how this challenge went – it was perfect for this non-run-streaker since I could complete my minimum daily mile with either a run or a walk.
Please don't ask me how many miles I racked up – I did a terrible job of tracking. Same holds true for my total planking minutes. While there was daily planking and I know I hit my 5-minute goal the majority of the days, there were definitely a couple of days towards the end of the month where I was short.
Strength training 3 days a week proved to be ambitious given some of the crazy busy weeks I had this month between work and the solo parenting duties. In the end, I hit the gym twice a week – which is probably a more realistic commitment, especially once I return to a race training plan.
So while there were a few misses, I'd say overall this was a pretty solid month.
And the plan for December?
Given how busy things can get around the holidays, I'm going to keep these goals pretty simple.
Ease back into training – With a couple of races figured out for February, it's time to hit the register button and then get back to something that resembles a training plan.
Continue the focus on strength work – I'm running pain-free and I want to keep it that way. I will continue to meet up with my friend E for weekly gym sessions on Wednesdays and see if I can get her to join me for my Friday sessions.
Make sleep a priority – I was running a sleep deficit most of November, which is just no bueno, so time to turn that around.
So how was your November? What are you focusing on this month?
I'm joining Holly & Tricia for the Weekly Wrap.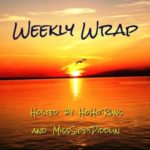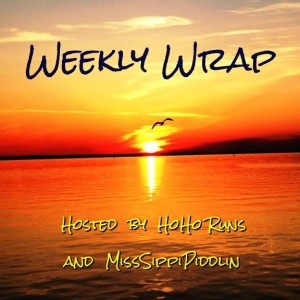 I'm also joining Marcia, Erika, and Patty for Tuesdays on the Run.