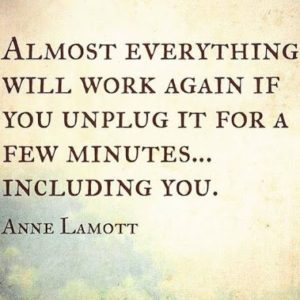 After running around for the past two weeks feeling a little like a chicken with my head cut-off, this week was all about recharging.
I started the week by joining a friend on Monday for dinner and a screening of the film Walk with Me. The film follows Zen master Thich Nhat Hanh and explores devoting one's life to mindfulness. I found it fascinating and a great way to begin my unplugging. (You can view the trailer here)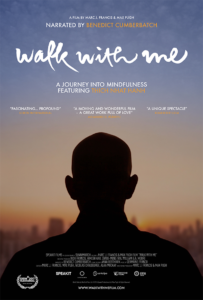 The next morning J and I got out of town to celebrate our 25th wedding anniversary, and it was a great chance to leave the demands of to do lists behind – including the training plan. While I did get some running in and time on the Arc Trainer, the workout highlight was time spent hiking the trails.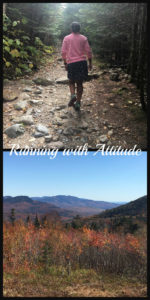 I'll be doing my best to hold onto my zen by hitting my yoga mat this afternoon before returning to regularly scheduled programming 🙂
When was the last time you took some time to unplug?
As always, I'm joining Holly & Tricia for the Weekly Wrap. Be sure to stop by and show these ladies some love.