The first week of the new year is in the books so it's a good time to get back to weekly updates. I'm linking up with Holly and new host Wendy for the Weekly Wrap – this a great link up to find support and motivation, so be sure to stop by and check out how everyone spent their first week of 2018.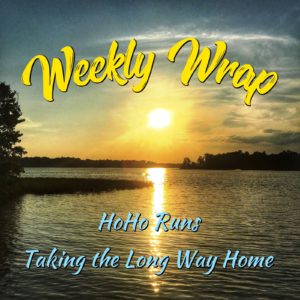 For me, this week marked the start of my training for the Black Cat 10 miler. While I was all fired up to hit the pavement, Mother Nature had something to say about it.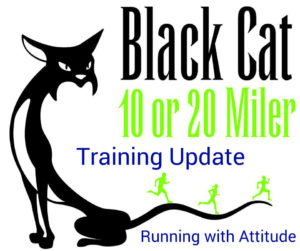 Monday – New Year's Day & a rest day
Tuesday – Strength training. While I usually run on Tuesdays, a quick glance at the weather and the snowstorm coming on Thursday had me juggling my schedule so I could keep an every-other-day run schedule.
Wednesday – Bitter temps settled in and with hill repeats on my plan I ran my first miles of the year on the mill.
Thursday – Cross training by way of shoveling 12 inches of snow thanks to the "bomb cyclone".
Friday – Sub-zero temps and ridiculous winds meant I was heading back to the gym for another run. The highlight was having my son join me!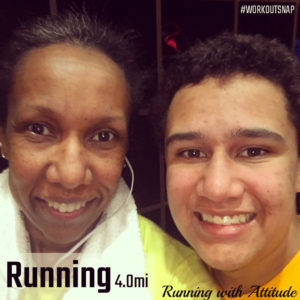 Saturday – I was feeling very beat up after Friday's run (happens often to me after mill runs) so I was happy to have a rest day.
Sunday – Yeah it was 1 degree so back to the gym I went. 6 more miles on the mill.
So while I would have preferred to have run outdoors, I'm happy with 13 miles to kick off this training cycle. The forecast shows a warm-up into the 30s this week so I'll look forward to hitting the road.
So how was your first week of the year? Are you training for anything?