My race calendar is slowly starting to take shape and the one thing that's for certain, I'll be running my favorite hometown race again this year – Boston's Run to Remember.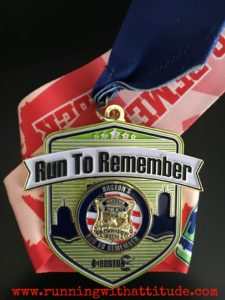 Boston's Run to Remember was my first half marathon back in 2011 and I knew even before I'd crossed the finish line that I'd be running it again (You can read that recap here). This race has everything – a scenic tour through the streets of Boston, a relatively flat course, good crowd support, enthusiastic volunteers, and a great cause. The race is put on by the Boston Police Department and the Boston Police's Runner's Club in honor of fallen law enforcement officers and first responders. And, I especially love how many police officers are out along the course cheering and supporting the runners. It's held on the Sunday of Memorial Day Weekend, which can make this a hot one to run – and you all know what a heat weenie I can be, but I still find myself registering again and again. In the past couple of years, I've opted for the 5-miler but this year I'll be running the half again.
So at the moment, my 2018 Race Calendar looks like this:
March – Black Cat 10-Miler (3
April – Portland 10 Miler
May – Boston's Run to Remember Half
June – BAA 10K (I'm still debating – this one can be uber hot!)
July – Rock 'n' Roll Chicago (keeping my fingers crossed that the stars will align for this one)
September – Rock 'n' Roll Philadelphia Half
Then there's that fall marathon thing to figure out 😉 In case you missed it, I'm debating, MCM, Richmond, or Philly for my first full – you can check out that debate here.
I'm also holding out hope for Rock 'n' Roll San Antonio in December, but I'll have to see how family schedules line up. And speaking of Rock 'n' Roll – if you want to join me be sure to use code RNRRNB2018 to save $15 when you register for either a half or full marathon.
Looking forward to running these races in 2018! Will I see you at the start line? #runchat #rocknblog
Click To Tweet
I'm linking up with Erika, Marcia, and Patty for Tuesdays on the Run – this week's topic is favorite hometown races.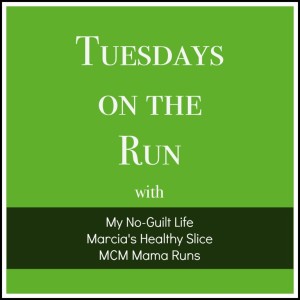 I'm also joining Deb's Race Link Up, which is a great way to find others for race meet-ups.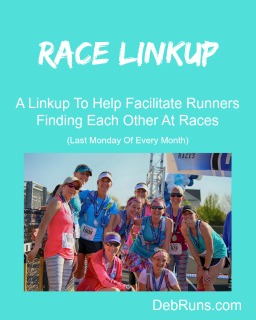 Where are you running this year?