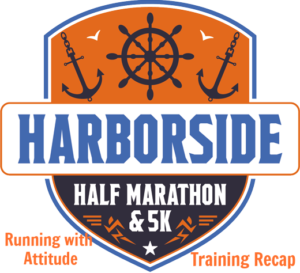 And just like that, we're already halfway through the month! It's Sunday again so I'm joining Holly and Tricia for the Weekly Wrap. If you do a weekly training recap, be sure to join this great link-up!
This week was definitely all over the place – it started with my foot wrapped in ice and ended with an LRB.
Monday: Rest day. So how does one end up injured on a rest day? I'm still asking myself that question. One minute I'm pacing around my kitchen on the phone for work and all of the sudden I take a step and I'm hit with a shooting pain in my foot. I'm talking "stop you in your tracks" pain. WTH?! I hobbled the rest of the afternoon and evening but was convinced it would be fine for Tuesday's run.
Tuesday: No run – in fact, my foot actually hurt more! Again, WTH? So I spent a good bit of the day like this: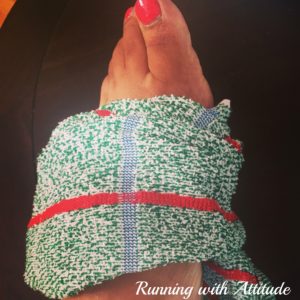 Wednesday: Time to get over the mini pity party I was starting to throw for myself. Upper body workout on the Bosu and then a trip to the chiropractor.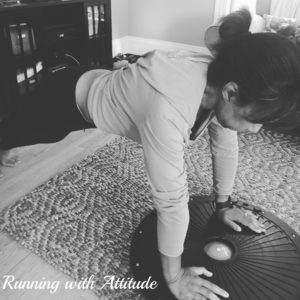 My chiro was as baffled as I was by the sudden pain. He did a stress fracture test and then went to work on my foot and ankle. While not fun, my foot felt a lot better afterward. When I told him my plan to run the Wicked Half as an LRB, he gave me the hairy eyeball and let it be known he didn't love my plan.
Thursday: 3-mile run – the foot was a little sore, but the run gave me hope I might be able to pull off Saturday's half.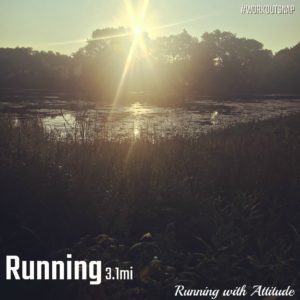 Friday: Rest day. I ran errands, met a friend for lunch, and then headed up to Salem to meet some of the Skirt Sports Ambassadors for a pre-race dinner. This meet-up was so much fun – there was lots of running talk and lots of laughs!
Saturday: Wicked Half Marathon – aka, LRB (long run with benefits!) I'll be doing a separate recap on Tuesday, but I will share that it was 100% humidity, the ankle was done after mile 8, but I completed my main goal of finishing upright and smiling! Half marathon #13 done.
Needless to say, today was a total rest day, and thankfully the ankle's a little sore but otherwise not too bad.
Talk to me – how was your week?