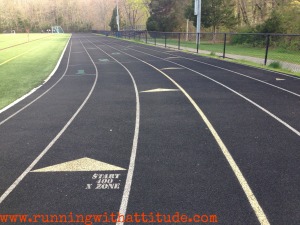 Observations from today's attempt at speedwork:
Running intervals while anemic is a b#tch!
There may have been a little cursing…ok maybe a lot of cursing!
Sometimes a power song and mantra can help — today it was "Black Suits Comin'" by Will Smith and "you're stronger than you think!"
Thank goodness tomorrow's a rest day!
What's your current power song or mantra?