This week's Friday Five theme is "Gift Giving" so it seemed like the perfect time to share my annual gift guide for runners!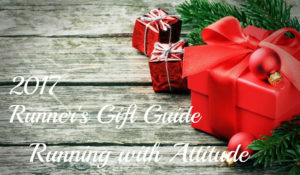 Sharing some gift ideas for the runners in your life! #runchat #runnersgifts
Click To Tweet
Skirt Sports  – Well let's dive in with one of my favorite apparel companies, Skirt Sports. I love the philosophy of this company and it doesn't hurt that they make great clothing in such fun patterns. I have to admit I've become a little obsessed 🙂 Use code FALL20WIN for 20% off (expires 12/31/17).
Stride Box –  I've mentioned my love of StrideBox many times here. StrideBox offers a great combination of food/fuel options, running gear, and body care. And, at just $15 per month, Stridebox subscriptions make a great gift that can be enjoyed for many months to come! Code RunAttitude10 will save 10% off 3- and 6- month subscriptions (expires 12/24/17).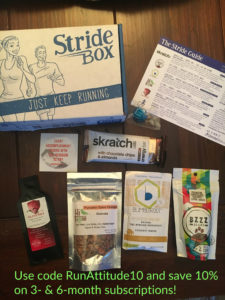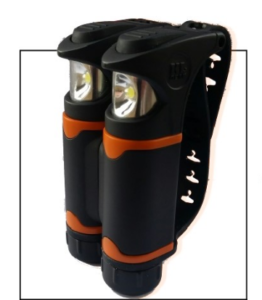 Knuckle Lights – These were on my personal wish list last year and lucky for me Santa was listening! I love the on-hand design and that these lights are rechargeable. They're lightweight and slide easily over gloves in winter months.  Perfect for running or walking the dog!
Use code RUNNINGWITHATTITUDE and save 10% (expires 1/31/18).
Trigger Wheel – The RPI Trigger Wheel (affiliate link!) has been a lifesaver for me since I picked one up at last year's R'n'R Vegas expo. It is perfect for those small muscles that you can't quite get to easily with a foam roller.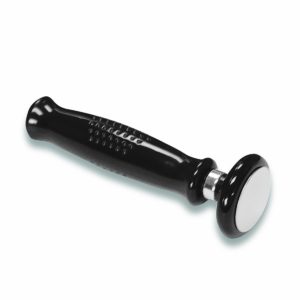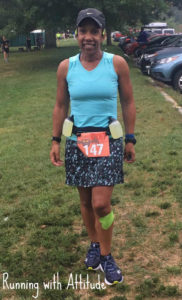 SPIbelt – SPIbelt has been with me since my earliest days of running. I love that it's lightweight, doesn't bounce, and holds my phone and other essentials.
And with toggles for clipping on your bib, it's a must-have when racing! (The Hydration Belt in this pic sees a lot of use during the summer months).
Use code michelle2017 to save 15% (expires 12/31/17)
Momentum Wraps – This is one on my wish list! I have a couple and just love the motivating messages they offer. They make a great stocking stuffer!
Yeah ok.. so that was 6 items instead of 5 😉
I'm linking up with Rachel and Lacey & Meranda for the Friday Five link-up!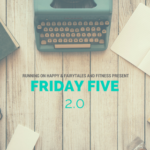 What's on your wish list this year?