Happy Sunday all!
Just checking in for a brief recap on Week 4 on the road to Rock 'n' Roll Philly….
Monday, 7/18: Rest Day
Tuesday, 7/19:  Rest Day
Wednesday, 7/20: Woke to a rare cool – ish morning. After two full days of nothing more than icing and rolling I was itching for a run. Seemed like the perfect time to run my Guitar Solo Virtual 5K! I drove to one of the flattest streets near home and busted out 3.1. No leg pain certainly called for a little post-run air guitar 🙂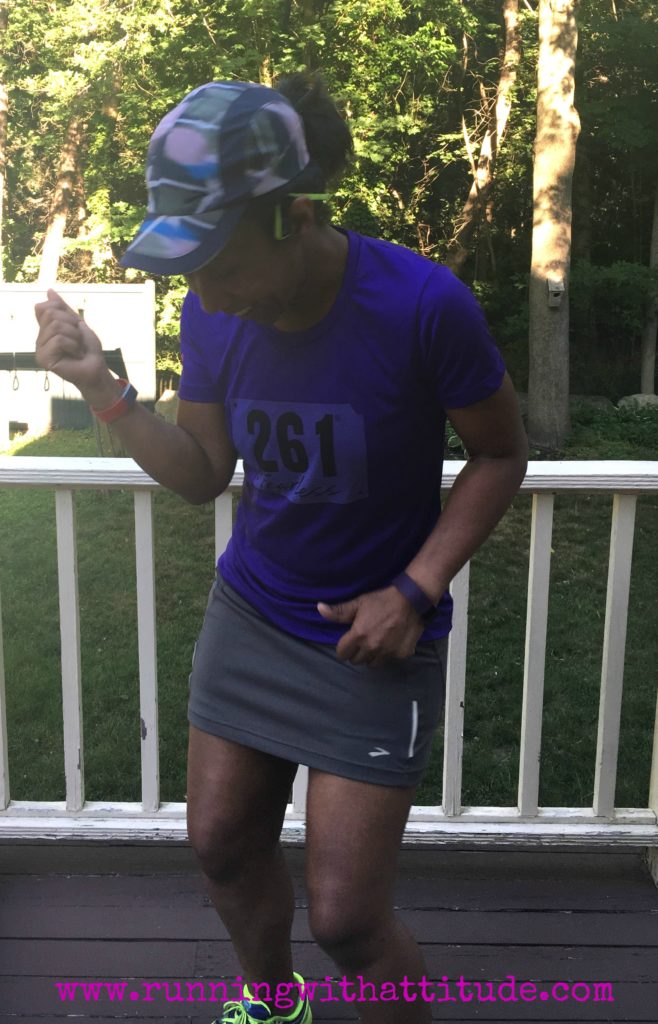 Thursday, 7/21:  Cross-training = 40 minutes on the Arc Trainer
Friday, 7/22: Rest Day.
Saturday, 7/23: 8.2 miles. It was 75 degrees with 93% humidity when I checked the weather just before heading out. Note to self…sometimes ignorance is bliss! I was holding together relatively well until somewhere in the middle of mile 6. Then the struggle bus pulled up and I hopped on board. I'm grateful my husband J had decided to run with me, and at his suggestion we switched to a 2:1 run walk for the final two miles. Mentally, it got a lot easier to run when I knew it was only for short bursts.
Sunday, 7/24:  Strength day – lower body focus
So just 11.3 miles this week. But thanks to sticking to the plan of rest, rolling and icing – plus a trip to my massage therapist, they were pain free miles – so that's a big win in my book! The RC coaches have revised my training plan and assure me I still have plenty of time, and I know they're right. This week I'll be aiming to return to at least 3 days of running, plus 2 strength workouts.
So that's my #WeeklyWrap! Thanks to Holly and Tricia for hosting this linkup!