I cannot believe this is the last Friday of the month – and with school starting for my boys next week, it's really the last Friday of the summer! While it has been a wonderful summer – I am a Fall girl and love that my favorite time of the year is just around the corner!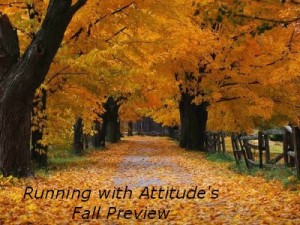 So much to look forward to this fall, including….
Cooler Temps — While it wasn't as brutally hot as some past summers, I'm just much more partial to the crisp cool days of fall. I'm happiest in jeans, boots, sweater…you get the idea.
Apple Picking — One of my favorite family fall traditions!
Cooking — We pretty much live off the grill during the summer – which I must admit is largely my husband J's domain. But once fall kicks in, I love to get back into the kitchen and dive into some of my favorite recipes and to try out some new ones!
Football —  If you've been around here for a while then you know I'm a huge football fan and cannot wait to watch my beloved Patriots take the field.
Fall Races — Hello Philly Half! Having not done much racing this year, I'm looking forward to running 3 (maybe 4) races this fall.
I could go on and on about the good things of fall! I'm linking up with Courtney, Mar and Cynthia again this week so be sure to stop by and check them out.
What are you looking forward to this fall?