Well, we've sprinted through another month, but before we look ahead, let's put a wrap on this month.
Good things for the month:
Loving working with my new chiropractor.
After two weeks of following "no run" orders, I got in 3 pain-free miles on Saturday and am heading out this morning for another run today! Ending the month on a positive note!
Kept my 5-minute daily plank challenge going. I think this streak may continue into March!
Things I could do without:
You all have heard enough about my non-running, race-canceling woes so we're not going to dwell here!
Saying goodbye to Trainer Stacy 🙁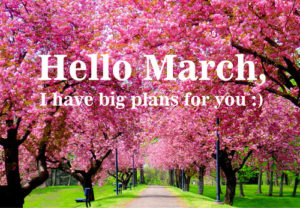 On the decks for March:
Return to training. I'm working with my RC coaches now to map out a new plan. As long as I can string together a few more pain-free runs, I'll be able to start training for Boston's Run to Remember!
Consistent work with the chiro to make the return to training possible.
Challenge myself to try some new strength workouts and not slack!
How was your February?
I'm linking up with Erika, Marcia, and Patty for this week's Tuesday on the Run – the topic this week is grading your month.