I know February is a short month but can you believe it's the end of the month already! I'm linking up with Marcia again for another edition of Runfessions. Join us!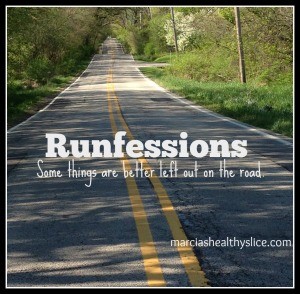 Runfession #1 — We've reached 100 inches of snow and my running mojo is buried somewhere under it.
Runfession #2 — I am actually toying with the idea of a run streak challenge in March just to keep my interest and focus. The thought of a run streak usually goes against my belief that my 48-year-old legs need a day off … but I'm also feeling the need to seriously shake things up.
Runfession #3 — On the flip side, my new found love of strength training continues to grow. The beauty of belonging to a new gym is that both the weights and TRX areas are often empty.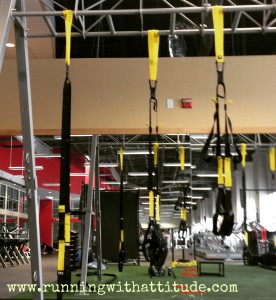 Runfession #4 — I'm also lovin' working with Trainer Stacy. Having a plan to follow, much like with running, really makes all the difference for me — really no surprise there. I had another great workout with her this morning that I'm sure my legs will let me hear about the rest of the day!
Runfession #5 — The downside of the new gym? No "gym crazies!"  From time to time, I've shared my encounters with the more interesting characters at my gym. But, with this new gym, I'm not sure if it's the times of day I've been going or that the crazies haven't joined yet, but so far it's all been very "normal" and I must admit I kind of miss the occasional crazy just to keep the people watching interesting. And, yes I realize I've probably just jinxed myself!
I'm also linking up with Courtney, Mar & Cynthia for their Friday link-up. It's a "Free Friday" this week so be sure to stop and check out what everyone's talking about!
So tell me, what's your Runfession? Have you ever tried a run streak?