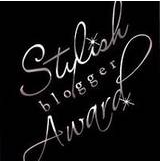 The lovely Kittee over at Running Half Crazy was sweet enough to bestow this lovely award on me. Now many of you have seen this so you know the rules:
Make a post and link back to the person who tagged you. – If you have not checked out Kittee's blog, please stop by and say hi!
Share 7 things about yourself
Pass the award along to 7 other bloggers
Hmm…ok…so 7 things about me….
I'm mom to two little boys who are really quite the characters and keep me on my toes. It's funny I always knew that I would be mom to boys. And, I'm accepting the fact that my house will never be quiet!
 I love food! I love to cook and I love to eat. Sharing a great meal with family and friends and lots of wine is a perfect evening!
 I use to own a artisan olive oil company. I love running my own business and given that I've lost my "self-edit" button it's probably better that I work for myself. I'm looking for my next biz idea.
I'm a huge football fan – my hubs actually gave me tickets to see my favorite football team as an anniversary gift (at the time the 49ers in Candlestick) – still one of the best gifts ever 🙂
I'm an avid reader – though at the moment I'm way behind on my reading wish list.
I love to decorate – a wall of paint samples can seriously make me giddy!
And, yes Emz, I did play rubgy. I played in college first as a hooker (my parents are so proud!) and then I quickly wised up and got out of the scrum to play fly-half. You gotta love a sport where you beat the tar out of each other and then share a beer or two (or twelve!)
Now to pass this on…since many of you have already received this award and because I have too many favorites I'm breaking the rules and I'm not going to pick.  But if you haven't played yet and want to, consider yourself tagged!