It's a new month and with race training temporarily on hold, it's time for some new goals!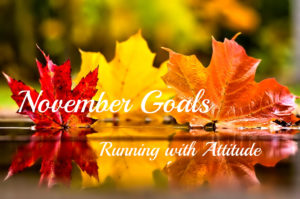 Move every day! — 30 days of movement – be it a run, a walk, time in the gym or on the yoga mat. I will move every day!
#RunNovemberChallenge – When I saw Jessy's post, I knew I wanted to do this. It fits perfectly with my daily movement goal, and I like that I can mix running and walking.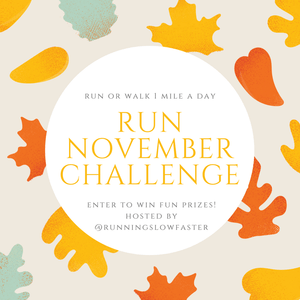 Strength Train 3x's/week — Strength work must be a priority. Period.
150 minutes of planking —  Last time I did 5 minutes a day was back in April. And, while I'm a big fan of planks, I've been inconsistent in my planking lately so I thought it would be fun to challenge myself with a time goal.
I'm already eyeing some early 2018 races, so I'm hoping these goals will help to set me on the right track.
Do you set monthly goals? What do you have planned for November?