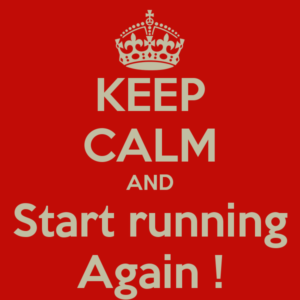 I'm thrilled to say that I've got 3 days of running in this week!
Monday:  Another chiro appointment where I runfessed that I cheated and ran last Saturday. He laughed and wasn't surprised…yeah we're going to get along just fine 🙂 After our session, I get the official green light to start running!
Tuesday: 3 easy miles
Wednesday: Strength day — all core and lower body work. And, of course, some planking.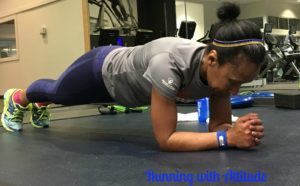 Thursday: The wind gusts reached 45 mph and tree limbs were falling everywhere…hmmm no thanks! Opted for yoga instead.
Friday: Made up for Thursday's run – another 3 miler
Saturday: 15 degrees plus a brutal wind made these 4 miles feel much longer, but my husband was a good sport and came along to keep me company. It was so cold my phone shut down when I tried to get a post-run pic! Have you ever had that happen?!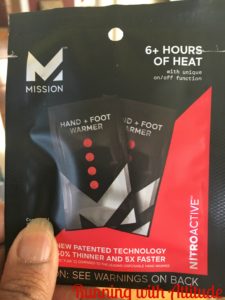 I was pretty psyched to have these hand warmers which had come in my February Stride Box. You can reseal them so they're re-usable for up to 6 hours, which I'll probably be putting to the test this week since temps aren't supposed to rise for the next couple of days.
Sunday: Rest day
Ten pain-free miles just makes me smile! The goal this week is simple…to run more!
I'm linking up with Holly and Tricia for the #WeeklyWrap. Please be sure to head on over and check out all of the great ladies sharing weekly training and life happenings!