OK – is it just me or did September fly by?! I swear one moment it was just Labor Day Weekend and now we're staring down Columbus Day.  As always, I'm joining Holly and Tricia for the #WeeklyWrap link-up – wrapping up the whole month. When you're done here, please visit these two great ladies and all of the other bloggers linking up.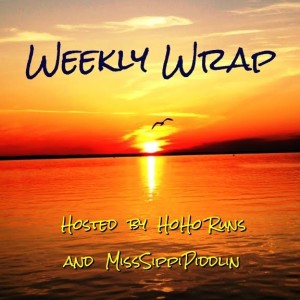 Wrapping up September for this week's #WeeklyWrap
Click To Tweet
Good things for the month:
RnR Philly! While it was not the race I was hoping for, I am happy to have half #10 under my belt.
Continuing to love the strength training!
Lots of pain-free runs – the right glute issues I feeling at the beginning of the month disappeared, and dare I say it… most of my runs have been pain free!
Things I could do without:
It took most of the month for the humidity to finally relent
…did I mention the weather? 😉
On the decks for October:
Heading to NYC for RnR Brooklyn this weekend!
My oldest son and I just signed up for one of my favorite local races held at the end of the month.
Learning how to train for an evening run – this morning runner is not a fan of late day running!
Tell me something good about your September! What are you looking forward to in October?