Happy Leap Day! (Is that a thing?)
The days continue to fly by at an alarming rate, and we're already at the end of another month. So it's time once again to do a quick wrap-up the month and see what March has in store.
Good things for the month:
Really enjoyed Mar's 14-day Self Care Challenge (you can read more about it here).
T25 – Have enjoyed mixing up my workouts, though as I run-fessed, the double workout days are proving to be a bit much
Met my goal of increasing my mileage over January
More outdoor runs vs. treadmill — Gotta love seeing 50+ degrees in February!
Another massage was had – always a good thing!
Things I could do without:
The events of this month left me feeling stressed and distracted
On the decks for March:
Start training for Boston's Run to Remember half
Returning to yoga classes – at least I'm hoping to try to fit this in. There's a studio near me that I've been wanting to check out.
Fingers-crossed the weather continues to cooperate and I'll not see a treadmill again for a while 🙂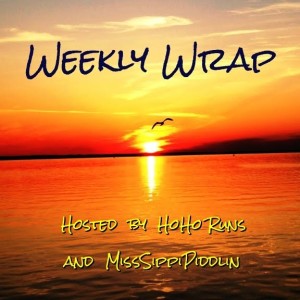 I'm joining Holly and Tricia for the Weekly Wrap – be sure to stop by and say hi and see how #RnRNOLA turned out for them!
How did February treat you?