My goodness did this week fly by! It was one of those weeks where I felt like I was constantly juggling, and working out was often a "what you can, when you can" situation #wycwyc  😉 I'm joining in with Holly & Tricia again for another weekly update. So let's break it down, shall we?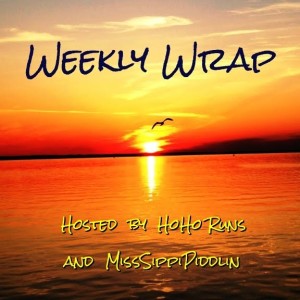 Monday — My Mondays are typically nutty – in large part because I don't work on Fridays so the number of emails waiting for me Monday mornings sometimes verges on ridiculous. Nonetheless, I managed to get 25 minutes of yoga to help maintain a little zen.
Tuesday — Another day of scrambling, so I had to settle for squeezing in some planks in between conference calls.
Wednesday — I woke up determined to get in a run, but once again work and family schedules collided.  Settled for a short walk and 20 minutes more of yoga.
Thursday — 3 mile run/walk!
Friday — I was surprisingly sore from the hills of Thursday's route. So, I took it easy and enjoyed my day off with an afternoon of shopping and lunch with a friend.
Saturday — A mix of shuttling to and from the boys' various sports activities, buying our tree and finally starting to decorate. Sadly, no workout.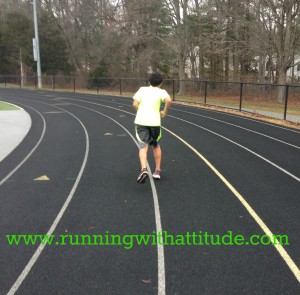 Sunday — Headed to the track with my oldest son – great way to start the day!
Not as much working out as I would have liked  – but sometimes that's just the way it goes. I'm hoping to get ahead of the madness this week and get at least 3 runs in, along with a couple of days of strength work and yoga.
So how was your week?