This has been one crazy busy week as evidenced in part by the 3 half written blog posts still sitting on my computer and the stacks of clean laundry waiting to be folded and put away. Lots swirling around in my brain…so indulge me for a little randomness…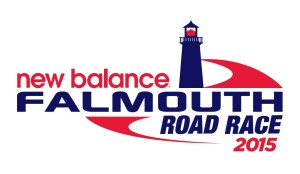 Running for a cause — While work was one of biggest contributing factors to the craziness of this week, it's all good because I really enjoy what I do…especially when I get to do something running related! On Monday, I attended a meeting with the Falmouth Road Race organizers. For those of you who don't know, the Falmouth Road Race is an awesome 7-mile race held on the Cape in August. I was so excited when I heard that the MA Breast Cancer Coalition was awarded 20 bibs! Now it's my job to pull together our team! (By the way if you're going to be on the Cape this summer, we need to talk!)
Give it a rest Mother Nature — yep Mother Nature doesn't know when to quit! We had sleet and hail around here the last couple of days, which definitely messed with my running schedule. But today it's suppose to get into the 50s and higher this weekend…so we move on.
Summer planning already? — Can I just say it's a little hard to believe summer's ever coming when you're watching hail fall! But, we just got my son's camp pack list  and boy is he going to need to bring a lot of stuff! So I'll be adding that shopping to my to do list!
Need more time on the track — I've made no secret that I've fallen into a bit of a running funk…just haven't found my groove yet. But after last weekend one thing is clear to me, I need to go play on the track more.  I've always felt at home on the track and while I'm far from being in shape for serious speedwork – there's always room for any type of running that puts a smile on your face, right?
A much needed day off — This was definitely one of those weeks that I'm so glad I don't work on Fridays. Today will be filled with yoga, some errands and a long overdue catch-up with a friend!
Have you ever been a charity runner? What have you got planned for the weekend?