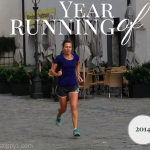 Recently Amanda posted for her annual look back on the year of running and invited others to join in and answer a few questions about their year:
Best Race Experience?
Ah well, if you've been around here for a bit, then you know there wasn't a lot of racing for me this year. But I was lucky enough to race two races through the streets of Boston – always a good thing! So yep I'm picking two experiences 🙂 Up first in April was the BAA 5K – the kickoff to an amazing, emotional Marathon weekend in Boston. Made better by being a family affair as both J and our oldest son also ran it.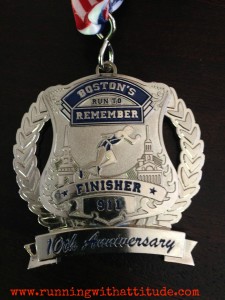 Then in May I returned to one of my all time favorite races, Boston's Run to Remember, running the 5-miler for the first time. This is a big race with a local feel, and it's always a good time.
Best Run?
My running this year was really all over the place – at times feeling like such a battle with my body. So, honestly, I'd say any run that was pain- and frustration-free was a good run!
Best new piece of gear?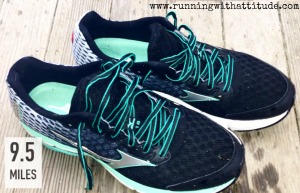 This is a tough one but I think I have to give the nod to my Mizuno Wave Rider 18s.  Any shoes I can run 9 miles in straight out of the box are going to end up high on the list. They've quickly become my go to shoe since arriving on my doorstep.
Best piece of running advice?
Came from Coach Bennett – to let go of the watch and run by feel.
Most inspirational runner?
I'm going to go with two here also — Meb and Kara Goucher.
If you could sum up your year in a couple of words, what would they be?
Frustrating. I had had such high hopes for this year, but unfortunately the running gods had other plans. This was definitely my most challenging year since I've started running. But, that won't stop me from setting big goals for 2015.
So how would you answer any of these questions?