What a week of juggling this has been! This was the first time since my boys started school that they've had different vacation schedules: my 8-year old was off this week while my middle schooler was not. So you can probably appreciate why I'm clinging to my coffee mug this morning 🙂
No Running — That's right in the midst of this somewhat chaotic week I couldn't turn to my runs for a sanity check. I've been resting my knee since I was hit with that surprise pain during last Saturday's run. I had originally planned to wait until Thursday to run, but it still wasn't feeling close to fabulous so I'm holding off until tomorrow.
Strength & Core — In the absence of running, I've been squeezing in core work and doing the strength exercises Coach Bennett wanted me to do. Doesn't do nearly as much for the sanity-levels but oh so important!
No Toeing the Line — Thanks to all of you who weighed in on my question about my upcoming 10-miler. As you've probably guessed by now, I'll be taking a pass. So it looks like I won't be racing until April when I run the B.A.A. 5K and the Newport 10 Miler – gives me time to get this knee to behave.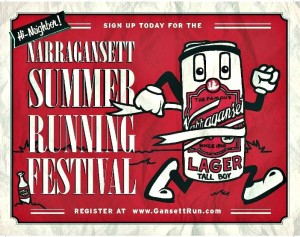 Great Gesture — Speaking of races, I got a great email last week from the race director of the Narragansett Summer Running Festival. He had come across my recap from last year and loved that I had run this with my son as his first race. He invited us to return this year with complimentary registrations! Seriously, how cool is that! My son was psyched so we'll be running this one again 🙂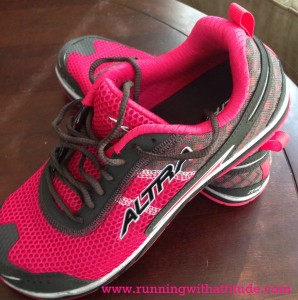 New Shoes — After eyeing these for a while I finally decided to order a pair of Altra Intuitions! Given that these are zero-drop and I've been running exclusively in Kinvara 4s, I will be rotating these in slowly, starting with shorter runs. More to come!
So tell me, how was your week?
I'm once again linking up with the DC Trifecta – be sure to swing by and show them some love!