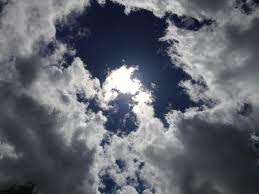 Do you ever get the feeling the Universe is trying to tell you something?
I'm six days away from the Boston's Run to Remember Half and I'm not sure if I'm going to make it to the starting line.
From the start, this has felt like an odd training cycle — while the tempo runs and track work have been decent, the long runs have been underwhelming. In fact, because of the odd foot pain I was having a couple of the long runs were cut short.  The foot pain has passed, but the new wrench in the works is a nagging cough that showed up more than a week ago – allergies most likely. Again it put a big crimp in my final long run on Saturday to the point where I wondered aloud for the first time – "How am I ever going to get through 13 miles of this?"
The truth is there's been something that has just felt off to me over the last 4 weeks or so, and I have done my best to try to ignore it. But, as Sunday edges closer I cannot ignore it any longer. I'm going to have to make a decision to either run the half, drop down to the 5-miler or pass on the whole thing and look for something else down the road.
I really want to run this half – it was my first ever, it's a great course and my whole family will be there along the route. However, I don't want to limp through this half…no every race doesn't need to be a PR, but I don't want to struggle through it either if this cough won't let me run it the way I want to. I'd rather keep the great memory I have of my first run and hold off for another year – does that make sense?
Right now I have no idea what the right call is. I'm going for a short run this morning to see if the allergy meds are having any effect.
Have you ever been on the fence about a race? 
How did you make the call?