And just like that, another month comes to a close! As always, I'm joining Holly & Tricia for the Weekly Wrap – just wrapping up the whole month. When you're done here, please visit these two great ladies and all of the other bloggers linking up.
Good things for the month:
Completed half marathon #13! Although it was a struggle – finishing it was a win!
Skirt Sports Ambassador meet-up – always fun to meet-up with runners who you've been in touch with online.
Started training for my fall goal race – the Harborside Half.
Got back to strength training.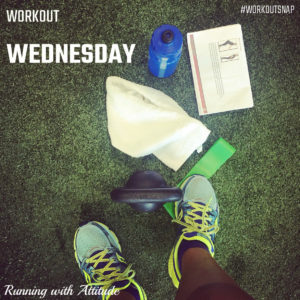 Finished the month with pain-free runs!
Things I could do without:
Mother Nature's unwillingness to let summer go – the humidity finally broke around here at the end of the week!
A cranky ankle slowed me down and I fell short of my goal of 80 miles for the month – I finished with just 53.
On the decks for October:
Return to speedwork and hill repeats as I get into the meat of this training plan
.I'm looking forward to meeting up with my friend E for weekly gym sessions! We've now got a standing date at the gym on Wednesdays, so I'll be adding in one more weekly strength session on either Mondays or Fridays.
Tell me something good about your September.