It's the last Friday of the month, which means it's time to come clean with some Runfessions! Be sure to check out what our host Marcia and others are confessing!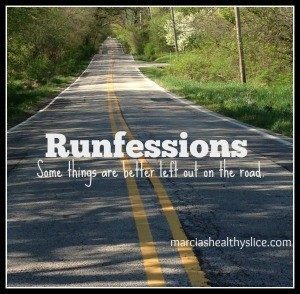 I runfess that in sharing my race week ambivalence with a good friend over lunch yesterday, it became crystal clear to me that the only reason I was still considering running this Sunday was due to some twisted negative self-talk that I needed to "man-up" (or is that "woman-up"?) and not wimp out. This is not a good reason to run.
I'm all for a good challenge and pushing myself in a race but I runfess that I'm not interested in hobbling through just for the sake of saying I did it – especially if I just risk doing more harm than good.
While I'm disappointed that this whole training cycle didn't come together as I'd hoped, I runfess that I will not regret sleeping in on Sunday morning and living to race another day.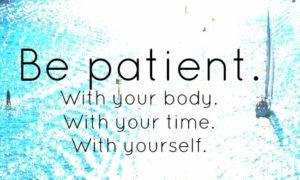 I runfess that I'm already mapping out fall races 🙂 (Please tell me I'm not the only one who does this!)
So c'mon share…what do you runfess?