Happy Friday!
It's the last Friday of the month so, of course that means it's time to share some runfessions! Thanks to Marcia for this always entertaining linkup!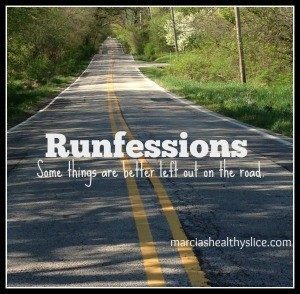 Runfession: I have just a few days left in this month's Winter Challenge, and I runfess that I'm ready to be done. I have so enjoyed the camaraderie of the other women on the BGR team, but I'm just not a streaker.
Runfession:  I've been a little…shall we say cranky since my slip on the oil slick. With the strength work I've been doing I was feeling pretty strong, and so this setback feels a little deflating.
Runfession: On the brighter side, spending more time in the gym cross training means I've been witness to a whole new group of gym characters! I confess it is pure entertainment and does make the time go by – though I wish I could unsee the older gentleman  who insists on wearing sheer tank tops (just no!)…and can someone please explain to me why 20-something guys think jeans are workout wear?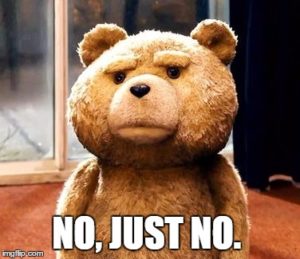 Runfession: It's only January and I already may have to alter my race calendar. Family schedules are conspiring against me, and short of cloning myself I may end up having to take a pass on next week's 5 miler. Luckily I had procrastinated registering so I won't be out any money.
Runfession: I have fallen hard off the early morning workout wagon. It's just been way too easy to just hit the snooze …ok 3 times…and then there's no time to workout before the getting the kids to school, work, etc. But I dislike the feeling of trying to jam a workout in late in the day, so it's time to chase down that wagon and climb back on.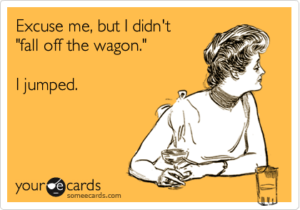 5 Runfessions for January! What do you runfess? #runchat
Click To Tweet
So c'mon share…what do you runfess? 
I'm also joining Rachel from Running on Happy and Lacey & Meranda from Fairytales and Fitness for the Friday Five link-up!