Happy Friday!
I hope everyone had a great Thanksgiving! I'm still on the road hanging with the in-laws, but am taking a short break to join in to share some runfessions with Marcia and others. Come join us and cleanse your sweaty soul!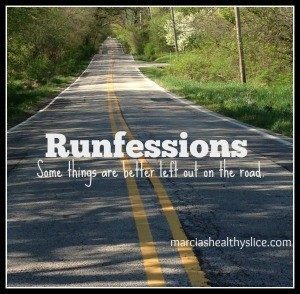 Runfession: I took a full week off from running after my Vegas adventure …and I didn't miss it! I was t-i-r-e-d y'all and my body was clearly craving some down time.
Runfession:  My eating habits have gone way off the rails. I mentioned that there was some "indulging" in Vegas (how could there not be?!), but things have not improved greatly since then. Time to reel it in!
Runfession: Last month I runfessed, or gym-fessed, that I missed the gym crazies…well ask and ye shall receive! They have returned to my gym with a vengeance including the guy who insists on working out in jeans. I'm glad they're back – they make going to the gym so much more entertaining 😉
Runfession: Over coffee earlier this month I had mentioned my casual desire for a new sports watch. Well now that I've started looking it's turned into a full on obsession! I've been stalking product reviews like a champ, and am now dropping less than subtle hints to my husband. I'm keeping my fingers crossed the Forerunner 235 will be mine (…such first world problems, I know!).
Runfession: And speaking of first world problems…I continue to wrestle with local vs. destination races. While I have loved traveling these past 3 months for the Rock 'n' Roll races, there is a lot to be said for rolling out of your own bed on race morning, (easier on the wallet too, I might add!). If I want to take advantage of some great "early bird" registration deals on some local races I'll need to pull the trigger soon, but that means giving up some destination races I've been eyeing. What's a runner to do?!
I'm also joining Rachel from Running on Happy and Lacey & Meranda from Fairytales and Fitness for the Friday Five link-up!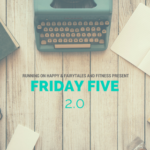 So tell me, what do you runfess? Have you started race shopping yet?