Happy Labor Day!
I'm taking a quick moment out of what has been an enjoyable and lazy long weekend so far to join Holly and Tricia for the Weekly Wrap. I love this link-up as it helps me to stay accountable on my training, and it's such a great group of supportive women!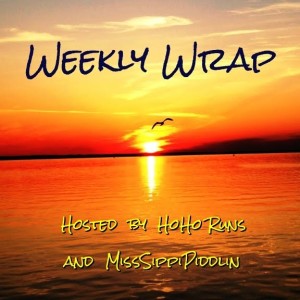 Even though, as I mentioned over coffee, I've switched up my goal races, I'm continuing to count down to #RnRPhilly since it's the first big race on the horizon. So how did week 10 go?
Monday, 8/29:  Nice 3-miler. It was overcast and kinda felt…dare I say it…fall-like!
Tuesday, 8/30:  800 meter repeats. Dear lord when do these get easier?!? Probably not…5.25 miles done.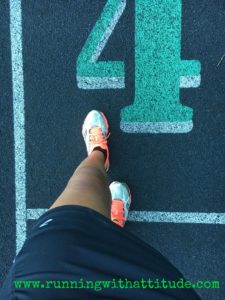 Wednesday, 8/31: Strength day – Lots of core and resistance band work.
Thursday, 9/1: Allergies reared their ugly had with a vengeance which made sleeping tough. Lack of sleep and trouble breathing = rest day.
Friday, 9/2:  I don't usually run on Fridays, but wanted to make up for missing Thursday's run. Also it was a beautiful cool morning, so 3.5 miles happened.
Saturday, 9/3:  11 miles – I really wanted this to be a great run, especially since it was my last long run before Philly. Unfortunately, it just wasn't 🙁  I was having a really solid run until mile 8…and then I wasn't. Around mile 6 I started feeling a lot of discomfort in my right glute where it attaches to the hamstring. I took a short walk break and thought I had it under control, but in mile 9 the wheels completely came off the bus… I finished but not as strong as I had hoped.
Sunday, 9/4: Rest day.
My last couple of long runs have definitely been my nemesis, and I don't know how that will translate on the streets of Philly. Only time will tell…
Are you training for anything right now?