The beauty of having another race on the horizon is it forces you to not wallow and to quickly get re-focused (if you missed my Philly recap, you can check it out here). So this week was all about turning my attention to the RnR Brooklyn Half Marathon. As always, I'm joining Holly and Tricia once again for the #WeeklyWrap link-up.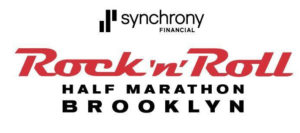 Monday and Tuesday were all about rest and recovery. There was nothing wilder than lost of stretching, rolling and icing.
Wednesdays are strength days, and I was back in the gym with Trainer Stacy. We went old school with the workout using a weighted sleigh and medicine balls. Hips, glutes and core got a serious workout!
By Thursday, it was time to get back to running. 5 miles, with 3 at steady pace, done. And on Friday, I got 3 more miles in at an easy pace.
The temps on Saturday dropped, and the morning air felt downright chilly. I loved it! My husband J is getting ready for his race next weekend, so he decided to join me. We got an early start so we could get back in time to shuttle our boys to their sports commitments.
This run felt great! The miles clicked along easily, and we finished 8 miles with plenty of time to spare. The only minor glitch was for some odd reason my stomach was not happy with my usual Honey Stringer Waffle – this is my standard pre-run fuel, so I'm not sure what happened here.
Today was a rest day and I spent the day purging the endless stacks of paper from our home office and trying to find my desk again!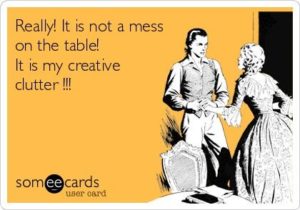 I'll be back to four days of running this week and the forecast is showing cool temps. Fall may finally be here!
Have you ever had your stomach reject your routine fuel?