I hit 5 weeks post-op on Tuesday…and I have to admit I'm starting to lose it a little. Recovery madness has fully taken hold…
Yoga, walking and whatever else I can find to keep myself active are all fine and good…but I miss running. I've been devouring other people's race recaps like an addict looking for a fix.
I'm missing my greatest stress reliever…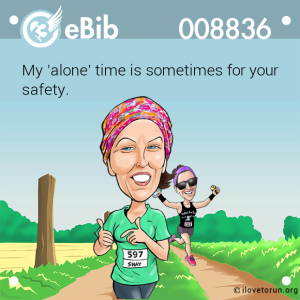 Patience has never been my strong suit and I have been constantly reminding myself that I cannot just dive back into running and expect it all to be glorious…it's going to take time.
And, let's be honest I haven't run in so long I'm not sure my body will even remember what to do on that first trot back.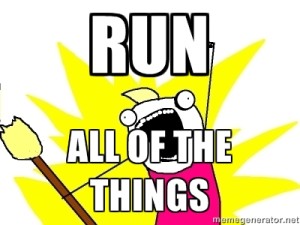 My inbox is flooded with "early bird" registration offers and it's taking every bit of strength I have not to exceed my credit card limit and sign up for everything!
Hopefully just a few more days….
I'm linking up with Amanda for Thinking Out Loud.