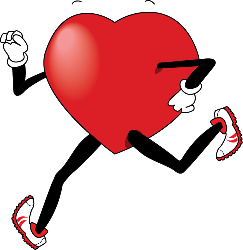 In the spirit of Valentine's Day, David & Scott over at RunChat are once again encouraging runners to share what they love about running. I participated last year and it's fun to go back and see the 10 reasons I posted then — I would say none of those reasons have changed.
A relationship with running ebbs and flows, has its highs and lows – at any time your answer to the question "What do you love about running?" can be different. Right now, I love to run because:
– it has taught me to have more patience with myself
– it continues to show me that I am stronger than I think I am
– it keeps me balanced – it truly is good for my soul
– it reminds me that I can redefine what's possible
What is it that you love about running?